Free Summit To Spice Up Your Relationship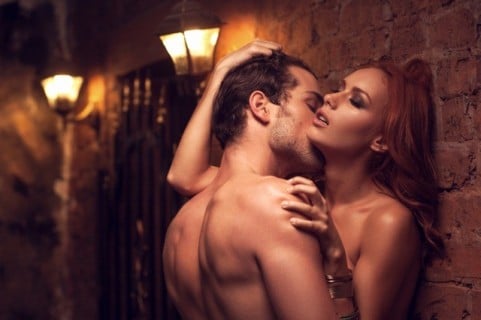 Spoiler alert! Get a free copy of Relationship Magic when you listen to my Passion Evolution Summit interview.
John Gray from Women Are From Mars, Men Are From Venus, myself and 16 other relationship thought leaders are putting on a free Passion Evolution Summit.
The subjects are below and when you scroll down, you'll learn why it's free and how you sign up to listen online or by phone at no charge.
Sessions Include:
– Our Greatest, Even Scariest And Potentially Amazing Opportunities In Love And As Lovers


 – The Keys To Unleash Your Woman's Pleasure Potential, Desire & Total Devotion!
– How To Create Positive Emotional Tension: Why Women Need It For Attraction And Attachment & How Men Kill It
– The Flowering Of Feminine Pleasure: How To Overcome Feminine Sexual Burnout, Lack Of Desire And Fulfillment
– How To Use Magic Words To Inspire Desire, Closeness, And A Deepening Love
– Unleashing 7 Shades Of Feminine Lusciousness: How To Use Play And Fantasy To Express Your Feminine Power And Drive Your Man Wild
– How To Use Masculine Power To Ignite A Woman's Love, Desire & Lifelong Devotion
– Keep The Love And Leave The Relationship: How To Leave With Power, Dignity And Love
– How To Overcome Bedroom Routines And Open To Ecstatic Pleasure
– Relationship As A Spiritual Path: How To Invite Each Other Into The Sacred Dance Of We
– Am I With The Right Woman? The Key Questions A Man Should Ask Before He Goes Astray Or Away
– Is Your Love Meant To Be? An 8-Step Assessment Gets You To Your Truth
– Radical Commitment: 5 Promises That Will Dramatically Change Your Results In Love
– Harnessing The Power Of The Soul: How To Heal The Scars That Limit Your Potential In Love
– Passionate Parenting: How To Overcome Tension And Re-Discover The Pleasure And Connection In Co-Parenting
and…
** How To Get Your Partner To Give You What You Want <=== Susan Bratton's Episode **
When you sign up you can listen for free inside a limited window. If you want, you can purchase the set of audio recordings. Some of these will be so good it may be worth it to you to be able to listen at your leisure, over again to many of them.
The Passion Evolution Summit creators, Karen Brody and Tallie Rabin-Claassen selected an extraordinary group of men and women who spend their lives helping others increase their love, sex, and pleasure.
If you are with a partner you're unsure is right for you, there is also a LOT of material about how to "know" if you should stay or go in this Summit. Go now and sign up so you know when it starts and can listen free to make sure you like the vibe.
Karen Brody is my personal friend and was a key contributor to Revive Her Drive. Her content helped men learn how not to beg or bargain for sex with their wives. Many, many men have written to me how powerful Karen's advice was in that interview. You can be assured what she has to say will be profound and applicable to your life.
As well, I'm going to present my Relationship Values material, and for the FIRST TIME EVER, you will be able to get a free copy of Relationship Magic from me without paying a single penny if you listen to my Passion Evolution Summit interview. I have NEVER given this information out before and I am turning it into a $27 ebook in 2014.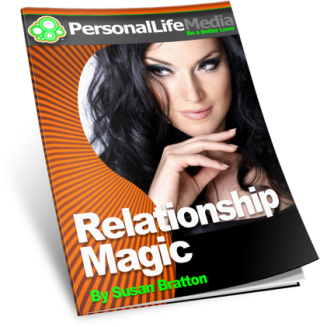 Relationship Magic has only been available as part of Revive Her Drive until NOW. What I give away in my interview is a profoundly simple yet transforming piece of information that allows you to have the relationship for which you long.
Warm wishes for 2014. May you evolve your passion!
Here's the link one more time to go sign up now for the free Summit. You only have to pay if you want to own the recordings to listen later. This is a super sweet offer. I hope you'll be inspired.