Testosterone – Why Is It Important?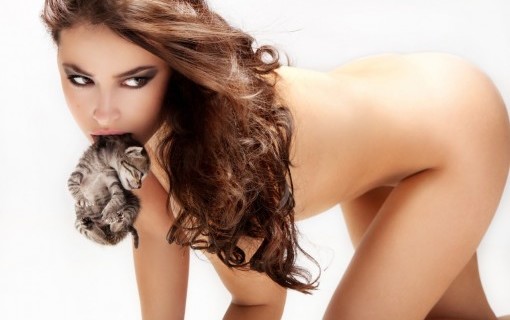 Here are new findings from my favorite men's sexual health doctor, Dr. Abraham Morgentaler, associate clinical professor of urology at Harvard Medical School.  He clearly shows that supplementing your Testosterone – if it's low – can help your DHT (dihydrotestosterone) support better erections.
 DHT is involved in the signaling pathway that allows cells in the penis to release the chemical that causes erections.
Have you checked your T levels?
Testosterone helps you live a longer, healthier life in myriad ways:
– T is crucial for bone density in men.
– Men with Low T die sooner than men with normal testosterone.
– Low T can make men grumpy.
– When men with blood sugar metabolism and diabetes issues take testosterone, their blood sugar control gets better.
– Men with low T are more likely to get diabetes.
– When your hormones are unbalanced, you have a higher risk of atherosclerosis (heart attacks) and stroke.
– There is no evidence that supplementing your T increases prostate cancer, except for men on Lupron.
– Without enough T, you have more fat tissue, can get man boobs or osteoporosis, which increases the risk of bone fractures.
– Low T can make you miserable, make your sex drive low or absent, give you chronic fatigue, depression and irritability.
Dr. M also mentions the work of Dr. Jonathan Wright who says that for many men, loss of hearing is a result of low aldosterone.
By replacing alderostone, many of his patient's hearing comes back measurably.
Plus, if you have plenty of Testosterone coursing through your body, you will not only have more "mojo," you will be giving your woman a dose of T when you kiss her or ejaculate inside her. When you add to her Testosterone, it triggers sexual craving in your women.
Having enough Testosterone will incase your lady's desire for you.
And best of all, having enough T will give you a feeling of resourcefulness.
You will be able to fight the dragons of life in a way that you simply cannot without enough of your masculine drive that comes from Testosterone.
You can do to your regular MD to get blood work done to test your T.
It's easy, fast and there are multiple options for supplements including creams and injections.
You do have to counteract one effect of taking Testosterone. It can increase male pattern baldness.
So when you take T, also use Rogaine topically on your hair so you keep the hair you have.
This excerpt is from a discussion between Dr. Abraham Morgentaler, associate clinical professor of urology at Harvard Medical School and Suzanne Somers, author of Bombshell: Explosive Medical Secrets That Will Redefine Aging.
Studies show that men with low testosterone are at an increased risk of developing diabetes.

A number of studies have now shown that between 40 and 50 percent of men with adult diabetes have a low testosterone levels. It's one of the greatest risk factors for low testosterone. Other studies have shown that men in the lowest 25 percent of the group with low testosterone ended up with more than double the risk of developing new onset of diabetes. In other words, having diabetes means that a man is at high risk of having low testosterone, or "low T" as I like to call it, and low T itself is a risk for developing diabetes down the road.

Also, in separate studies they found men in the lowest 25 percent had two to three times the risk of getting fractures because testosterone is crucial for bone density in men.

Testosterone is good for bone in men just as estrogen is good for bone in women.

Furthermore, in four population studies involving a total of several thousand men, men with low testosterone died sooner than men with normal testosterone.

Low testosterone can make men grumpy.

When you give testosterone to men with diabetes, their blood sugar control gets better. Testosterone changes the body's composition from fat to muscle, which not only sounds good but also helps with blood sugar metabolism and probably atherosclerosis, too.

There is a widespread belief in the medical establishment that testosterone causes trouble, and it's seen largely as a hormone for sex rather than for your heart, muscle, and fat and for your health in general. But sex has the biggest implication in terms of perception.

IT HAS BECOME CLEAR TO ME THAT THERE IS PROBABLY NO PROBLEM FOR MOST MEN WITH PROSTATE CANCER TO MAKE TESTOSTERONE THERAPY.

One group I do worry about is men with advanced prostate cancer, especially if they are on medicines like Lupron, which lowers the testosterone almost to zero.

I went through all the published literature on T and prostate cancer for a review paper on the risks of testosterone for the New England Journal of Medicine. We looked at several articles from medical journals to investigate the association between high testosterone and prostate cancer. In the end we couldn't find a single article that showed any compelling evidence that high T, or raising T with treatment, was a risk for prostate cancer. Not one.

SS: So the theory of low testosterone being protective from getting prostate cancer was totally inaccurate? That's an amazing story.

AM: Prostate cancer needs some testosterone in order to grow. But it can only use a little. Adding more doesn't seem to do anything bad.

AM: I like to use the analogy of a houseplant. If I go away and don't water a houseplant, when I come back it's going to be dry and shriveled up. If I come home in time and water it, the plant will grow and gain mass again. Once it's has enough water it doesn't matter if I let a garden hose run into that plant night and day, it will never grow to the size of a tree.

SS: Excess testosterone won't make prostate cancer metastasize?

AM: "Androgen" is a general term for chemicals similar to testosterone. I mentioned earlier that there are receptors that hormones bind to; anything that's in a class like testosterone and binds to the androgen receptor is called an androgen. As a rule, androgens have positive effect on muscle and bone. There are several fairly well-known androgens. The best known, and most plentiful in the body, is testosterone itself. Others include DHT (dihydrotestosterone) and androstenedione.

DHT appears to be responsible for some good things for men, such as erections. DHT is involved in the signaling pathway that allows cells in the penis to release the chemical that causes erections.

Testosterone creams tend to increase DHT because there's an enzyme in the skin called 5-alpha-reductase that converts testosterone to DHT. So it's fairly common to get higher DHT levels with T gels or creams. I am not aware of any evidence that high levels of DHT are a problem, and in fact there have now been several studies in which men were treated with DHT gels. Their blood levels of DHT increased quite dramatically, but those men experienced no significant problems. I don't worry about high DHT levels at all.

SS: This is new information. I thought high DHT levels were worrisome, just like overly high estrogen levels in men.

AM: Estrogen in men comes from the conversion of testosterone to estrogen. Higher estrogen is often found in men who are obese. If you have more fat tissue, you have more aromatase, which is an enzyme that converts testosterone to estradiol. If you have more aromatase as a man, you are going to end up with more estradiol. If those levels are excessive, you are at a higher risk of getting breast tissue (you've seen those man boobs on guys who are heavy). Actually, some studies show that when estrogen levels are too high or too low in men, there is a higher risk of atherosclerosis and stroke, and when estrogen levels are too low, a greater risk of osteoporosis.

Dr. Jonathan Wright who told me in my book Breakthrough that loss of hearing was a result of low aldosterone [a hormone] and by replacing aldosterone, many of his patients' hearing is coming back measurably.

AM: It means that fewer people who were deprived of androgen died of prostate cancer, but they still died at the same rate as men who were not androgen deprived. They died of other things, like heart attacks. And in all likelihood they were miserable–low or absent sex drive, chronic fatigue, depression and irritability, weight gain.

Lowering testosterone severely causes men to increase their fat and increase their risk of getting metabolic syndrome and diabetes. The risk of a fracture increases substantially. The medical establishment jumps for joy that we saved a man from prostate cancer, but in doing so we produced conditions that killed him anyway. That's not much of a victory.
===> Click This Picture Below To Discover How Pheromones Create Instant Animal Attraction <=== 
Unlock Additional Members Only Content
Please login or register for a Free Membership to view this content.