Natural Erectile Dysfunction Advice
The most common hidden causes of ED.
Gain full control of your cock and be absolutely amazing in bed.
VIDEO Get Hard Stay Hard <=== Last As Long As You Want
Hey Lover,
Have you ever wondered what women really think when a man has trouble getting hard? It's not as bad as you imagine.
Let me put it to you straight…
The first two minutes of this audio gives you a more raw and honest description than you'll find anywhere else — so you can deal with the reality of what IS, instead of living in the fear of what you IMAGINE happens when you can't get hard for her.
TAKE A MINUTE TO LISTEN AND WATCH
There's nothing quite as frustrating for a woman as a guy who can't get hard. Really. It makes her feel insecure and ruins the excitement of the moment. Even if she doesn't tell you, chances are, she's wondering if it's her fault.
When a woman is ready to come and she needs a consistent stroke to get off and her man is not able to give her the speed, pressure and consistent strokes it takes to give her an orgasm. . . want to know what she's thinking???  Listen and find out.
If you struggle with ED, it can be hard to figure out exactly what's causing problems. Is it physical? Mental? Why isn't "it" responding the way you want it to?
This is one of the biggest problems men face in the bedroom. That's why I asked Jim Benson to talk about the issue with me on this free 18 minute interview: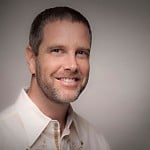 Jim Benson is an internationally renowned sex educator. He is one of our four Sex, Love and Intimacy Coaches and a Mastery Coach in my Revive Her Drive program.
This interview is the first of four interviews in a series we're doing on Ejaculatory Freedom, everything you need to know to gain full control of your cock and be absolutely amazing in bed.
This first interview covers:
What women really think when a man has trouble getting hard. A more raw and honest description than you'll find anywhere else!
The most common (hidden) causes of ED.
The #1 way most men desensitize themselves to sex.
Why getting hard is essential for getting her to orgasm (and what to do about it)
Listen Now:
Right Click On The Purple Button to Download the Free Interview To Your Phone Or Desktop


Here are the other links for the Ejaculatory Freedom series: