Sex Life Satisfaction Survey Results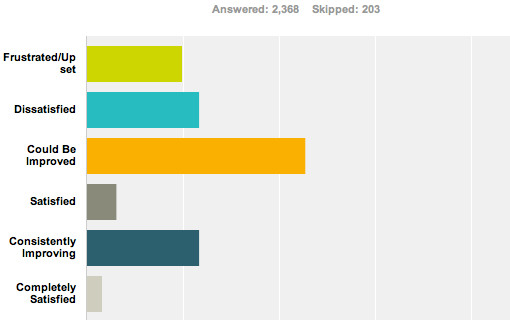 Here are the highlights from our annual Sex Life Satisfaction Survey.
The majority of our fans, followers and subscribers are men.
92% men 8% women.
75% are in a relationship. 25% are single.
You believe our flagships programs could have the biggest impact on your sex life. 
Top 3: Expand Her Orgasm Tonight, Keep Her Coming, and Female Liquid Orgasm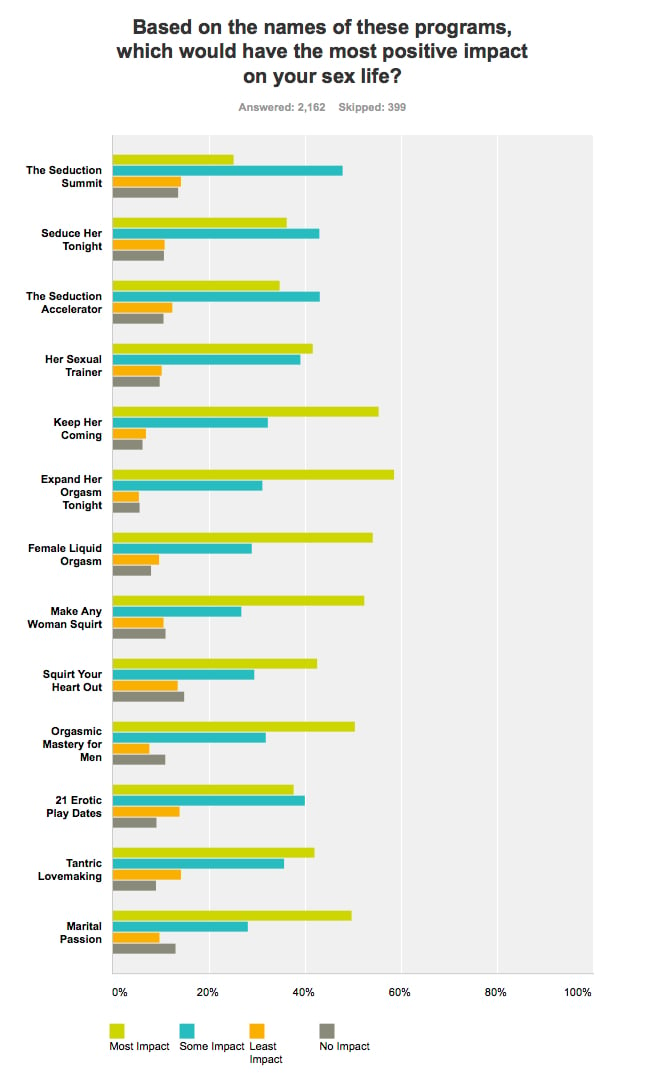 The Majority has spoken.
Nearly half of the respondents (45.46%) think their sex life can still be improved.
Over 70% are generally dissatisfied so there is a lot of room for growth.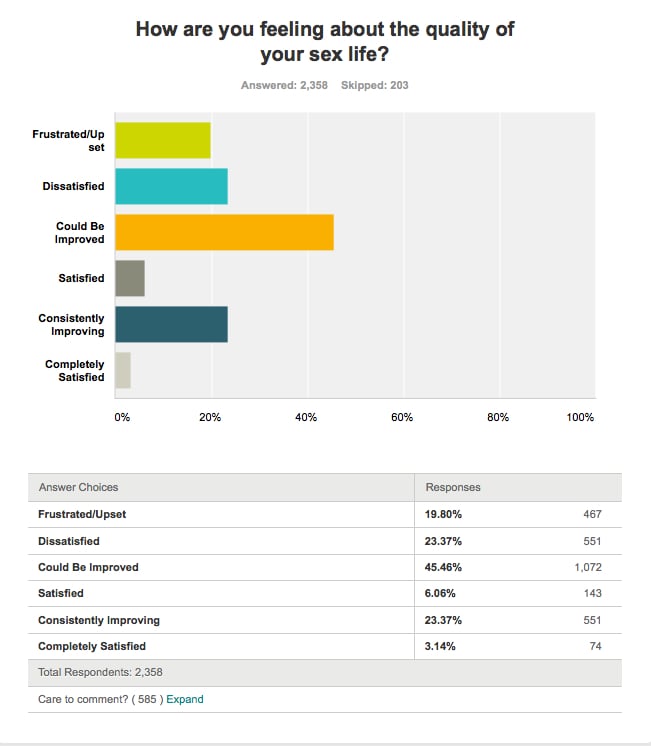 You consider yourselves best in giving oral sex to her and lovemaking.
Yet, you believe there is room for improvement in some areas such as Tantric lovemaking & giving multiple orgasms.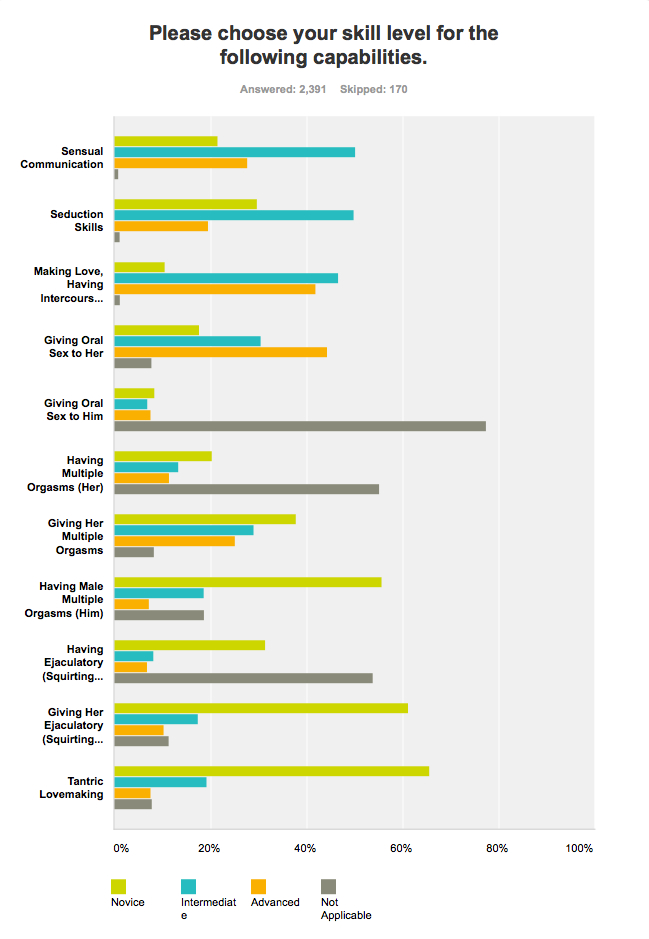 Almost half of you think your sex life is better than your friends. Excellent confidence!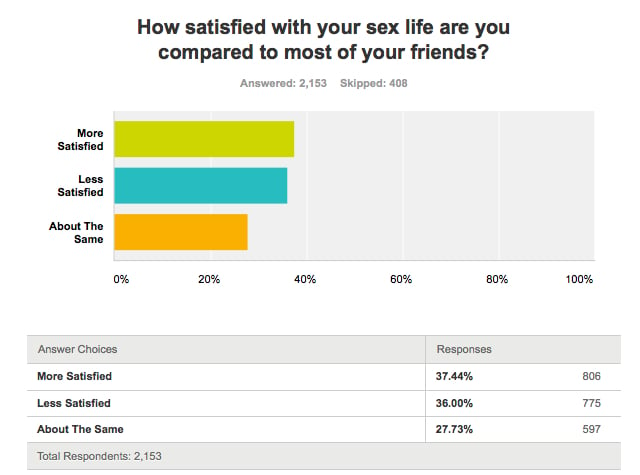 Well done respondents! Heaps of thanks to those who participated.
Get our free eBook and learn how to improve your sex life.