Which pleasure devices activate new neural pathways to the brain, which in turn activates the orgasmic tissue of the genitals? Read on to find out.
Recently I did an article in this Arousal series about Orgasmic Activation. Today, I want to build on this idea by adding the concept of Orgasmic Cross-Training.
Through breast pleasuring, Yoni (vulva and vagina) massage, and G-Spot release for female bodies, or through delicate and loving touch in male bodies, new neural pathways to pleasure can be activated.
The loving touch creates a mind-body connection that begins to feel good instead of numb, sensitive, or painful. With this nurturing and healing touch, we can become highly sensitive to pleasure and more easily multi-orgasmic.
Orgasmic Cross-Training takes this to the next level. 
This is an idea I learned from one of my favorite mentors, Sheri Winston, author of the seminal book Women's Anatomy of Arousal. She explains that to become more orgasmic, you can start to orgasm through the pathway you have, then add in sensation in a new pathway to become orgasmic through both.
For example, you could stimulate the clitoris and then add nipple stimulation to learn how to have nipplegasms. Or you could begin with breast and nipple stimulation to activate orgasms and then add in penis or toy penetration to help a woman orgasm from intercourse. Same for men.
The four types of orgasmic cross-training tools will activate more pleasure for our penis owners.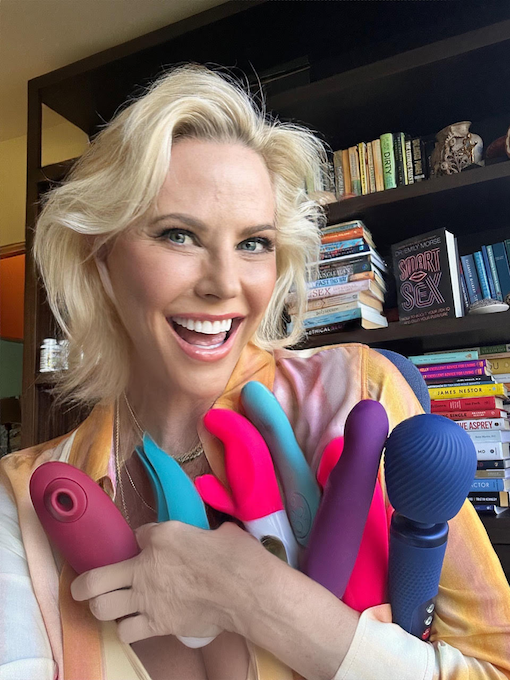 ORGASMIC CROSS TRAINING
Here are my recommended tools for Orgasmic Cross-Training. 
You should get all 8 for the Yoni (female system) and four types for the Lingam (male system) to expand your pleasure potential.
When you use a licker, thruster, dildo, rabbit, wand, bullet, air stimulator, and g-spot tool on a female body, it sends signals to the brain that various parts of the vulva are orgasmic.
For example, lickers, bullets, and air stimulators engorge the clitoral glans and shaft best. Thrusters and dildos activate the inner tissue of the vaginal pocket (more to come on the vagina pocket). Rabbits help women with clitoral orgasms cross the 'gasm chasm and become vaginally orgasmic. Wands, especially the new
Unlock Additional Members Only Content
Please login or register for a Free Membership to view this content.
innovative tool, send penetrating sensation into the clitoral arms and legs through the labia, activating labial orgasms. And then, of course, the G-Spot tools create G-spot orgasms and encourage female ejaculation.
Unlock Additional Members Only Content
Please login or register for a Free Membership to view this content.
The first two are vibrating dildos, and the second two are made to go into a harness.
And lastly, here are the winners of my Quiet Vibe Awards for people who live with kids, family, and friends and want to enjoy sex toys discreetly. These toys give powerful pleasure while still emitting very low decibels.
Unlock Additional Members Only Content
Please login or register for a Free Membership to view this content.
Click Here To Get My Quiet Vibe Guide ⇐ Discover Discreet Pleasure
I encourage using them in partnered play, not just solo pleasure. Incorporate them into your lovemaking with mutual masturbation, add toys during oral and penetration, and hold your partner while they are pleasuring themselves… especially if you tell them a sexy story.
Don't miss my new Susan Merchandise!
SusanMerch.com ⇐ Safe Goodies to Enjoy
Here is my new Susan Merchandise.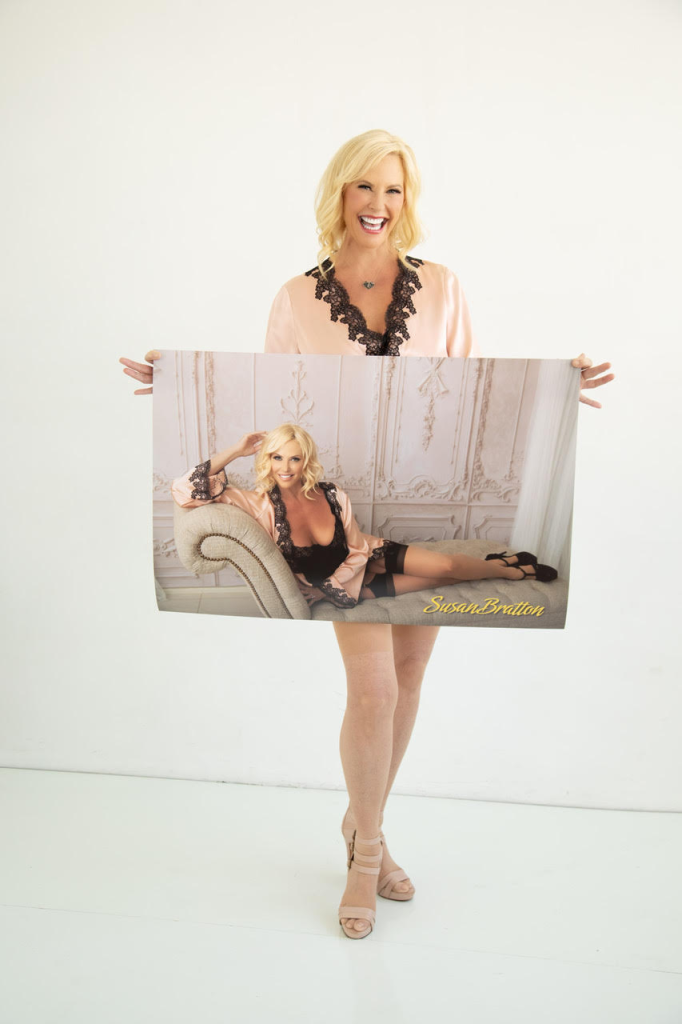 Nude at SusanGear.com
Clothed at SusanMerch.com
I'd LOVE it if you sent me a pic of anything you purchase. If you hang a poster and send me the pics, I'll send YOU a special gift.