Managing Your Hormones (VIDEO)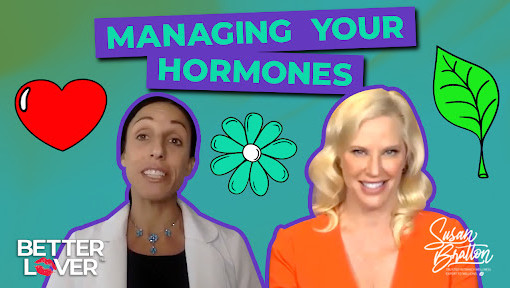 You already know how vital your hormones are to your overall health.
And this is true regardless of your age.
That's why today's video is on my interview with Dr. Michelle Sands, a well-known naturopathic physician and the creator of The GLOW Protocol.
We're going to discuss the intricacies of Hormone Replacement Therapy.
The topics covered include:
Bioidentical vs. synthetic hormones
Known brands of Bioidentical Hormones available in pharmacies and what to look for on the labels to know which ones to choose
The differences in how men and women respond to hormone replacement (short term and long term)
Which tests to start your hormone balancing journey
Click Here To Watch The Video ⇐ Managing Your Hormones
I also want to give you my book on Hormone Balancing for FREE.
You'll find some clarifying links to video content I've done on how you can help your body produce your natural hormones more efficiently…
As well as many options you have available where you can get bio-identical hormones from external sources.
I've partnered with some of the best hormone doctors to share their expertise on the subject with detailed information and directions.
Click Here To Download The Hormone Balancing Book For FREE ⇐ Explore Making Hormones Naturally VS Hormone Replacement