Remember, it's called love life. Not a stressed-out-all-the-time life.
Do you feel too stressed out?
That it's starting to feel like you can never have the relationship you've always wanted?
Stress takes its toll on every relationship. That's because it's like a monster that eats at your intimacy with each other.
Instead of being intimate, you want to be "right" or "the winner."
Instead of joining hands with your lover to get through it all, your partner becomes another source of stress.
I bet this is relatable. It happens in just about every loving union.
At some point, stress tests your resolve to stay in love.
Have you stopped kissing your lover when you wake up in the morning?
Do you fall asleep on opposite sides of the bed at night?
Have days, weeks, or months passed since you whispered: "I love you"?
Let relationship expert Susan Bratton show you how to get the love back. This simple technique can eliminate any emotional blockage that's affecting your relationship.
It's called "The Soulmate Embrace."
SOULMATE EMBRACE
I get it. Sometimes it's hard to "talk" with your partner when things aren't going well.
But silence and indifference only make the situation worse.
With The Soulmate Embrace, you can quickly soothe each other's nerves and move to a place of warmth and closeness.
This excellent technique combines heart-connected body language and passionate skin-to-skin touch to generate strong feelings of love and warmth between lovers.
It's a charming technique. You want to add it to your repertoire.
Download The Soulmate Embrace Book For FREE Here ⇐ Too Stressed For Love? Just Do The Soulmate Embrace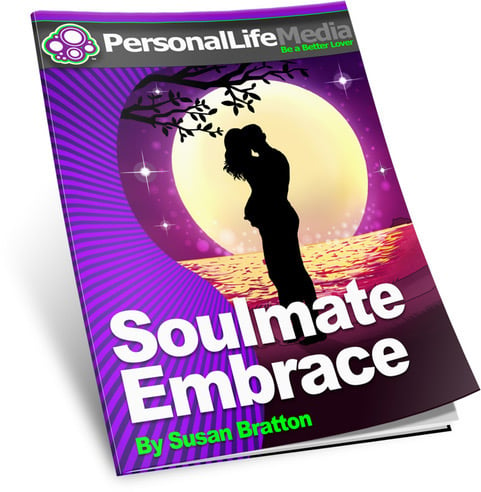 Steamy Sex Ed® Early Notification ⇐Steamy Sex Ed® "Fall Into Intimacy" SALE Is Coming! Experience Incredibly Hot Passion. (Heart-connected, sensual, passionate lovemaking videos for all lovers) You'll get a one-day advanced notice before other people so you can have a chance to consider purchasing my Steamy Sex Ed® Video Collection before all of our 60% off sale copies are snatched up.