Come With Me: Susan Bratton's "20 Different Kinds of Orgasms" Challenge #15 of 15: "Wildcard"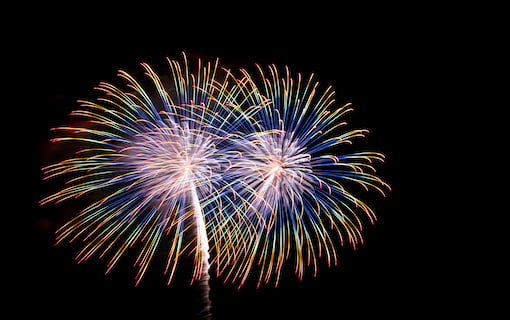 The "Come With Me" FINAL Edition
Well, Cutie. . . Here we are after 15 weeks of orgasms together. 😂
Are you spent? Satisfied? Stymied?
Did you have any new kinds of orgasms as I explained all the twenty kinds our bodies can have?
This week's featured orgasm is "Wildcard!…" Which means that there are types of orgasms some of you are having that I am not even aware of. I want you to comment below if I missed any.
Some of my favorite moments were Mike and Lana's energy orgasms, The Blended Orgasm instructions, the Three Kinds of Squirters, and Kandi's Foursome Fantasy story.
As a recap, there are three types of orgasms and 20 different kinds.
3 TYPES OF ORGASMS
Locations to stimulate
Physical and mental techniques to use
Tools, toys and objects to leverage
20 KINDS OF ORGASMS
#1 of 15: How To Have Insanely Satisfying Clitoral Orgasms and Male Ejaculatory Orgasms with Stamina
#2 of 15: G-Spot Orgasm, P-Spot Orgasm, Prostate Orgasms
#3 of 15: The Blended Orgasm
#4 of 15: Vaginal Orgasm From Penetration For Her And The Heartgasm For Him
#5 of 15: Buttgasms and The $1 Million Dollar Point Orgasm
#6 of 15: Female Ejaculation: 3 Types of Squirters
#7 of 15: Mouthgasms, Throatgasms, Neckgasms, Breathgasms
#8 of 15: Breastgasms, Nipplegasms, Coregasms aka Bellygasms
#9 of 15: Expanded Orgasms, Edging Orgasms
#10 of 15: Energy Orgasms
#11 of 15: Multiple Energy Orgasms
#12 of 15: Sex Toy Orgasms
#13 of 15: Sensation Orgasms, Impact Play Orgasms, Rough Sex Orgasms, D/s Orgasms
#14 of 15: Erotic Hypnosis, Think Offs, Orgasm Control, Fantasy Orgasms
#15 of 15: Wildcard