Welcome to Part 7 of my Romance Challenge Series.
I'm dropping one of my road-tested Romance Tricks That Work Like Magic each week to add a dash of zing to your love life. If you're solo, practice this tip with friends. They love to be loved by you too.
Here's Romance Trick #7: New Food, New Places, And New Looks
One of the best things that connects people is food—no question about it.
When people sit down in front of some delicious food, barriers start crumbling. Bridges are rebuilt. Relationships begin to heal and reform.
And what better way than to go out and explore new, delicious food spots?
Go out to a new restaurant together. Research online to find a new place in town that gets excellent reviews. Make a reservation, request a romantic table, and take the scenic route there.
Guys, don't ever stop getting her door, coat, and chair for her.
She will love you for it.
And ladies, allow your partners to do this for you. It makes them feel more valued and loved if they can be "the man" for you.
Another excellent way to raise romance in your relationship is to go out and see new places and try out new activities.
What interests you? Real-Estate? Look at open houses.
Wine? Go wine tasting.
Stand-up paddleboards? Take a lesson.
Dutch-Belted Lakenvelder Cattle?
Antique Hunting?
Horseback Riding?
Four-Wheel Driving?
Think about three things you might enjoy doing together and run your partner a menu offering them those fun outings and letting them choose.
Then take them there and romance them the whole time.
Now, here's my last romance tip for today.
New looks. Specifically, new sexy looks with new clothes (especially underwear and lingerie). Then, model in front of each other.
This is so fun because it's just between the two of you. There are all those feelings of being young and free and having fun doing the craziest things to get each other to laugh.
You can try these with new clothes if you're hesitant. Then when you want to take it further, do it in your underwear or sexy, classy lingerie.
Try these suggestions out. Notice how warm and open you'll be for each other afterward—all in good, romantic fun. 
 I had a fantastic time at my Fan Meet & Greet in Austin at the KetoCon event. I signed a lot of books and gave away some excellent products and some of my new merch (store coming soon). I love seeing you all in person and I love your emails and questions. I'm blessed to have you in my life. THANK YOU!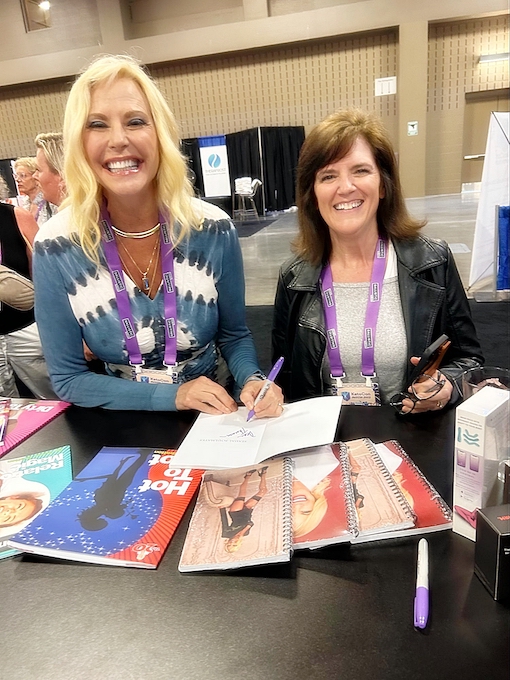 Romance tips you might have missed:
Romance Trick #1: Are you doing this?
Trick #2: No. 1 Relationship Mistake?
Romance Trick #3: A Playful Adventure
Romance Trick #5: Get Moving and Get Wet