Stacking FLOW and DESIRE improve myriad facets of your sexual health and pleasure. Learn about vitamin supplements for women libido.
I was recently on the Head Over Heels podcast talking about hot monogamy with Nina and Roger. They wanted my DESIRE libido vitamins and FLOW blood flow supplements. So I sent them a care package up to Canada.
They work equally well on both genders. Take two capsules of DESIRE in the morning. They have an activated B-Complex to give you energy, along with the libido botanical. Take two FLOW at night when your body is restoring your Nitric Oxide production.
And take two FLOW 20 minutes before intimacy to get the blood flowing to your genitals. This helps with clitoral erections, improved orgasmic sensation and vaginal lubrication for her, and erectile function and sensation for him. If he's taking viagra or another PDE-5 inhibitor, he can take a lower dosage to avoid side effects. He may be able to skip the pill and just take FLOW.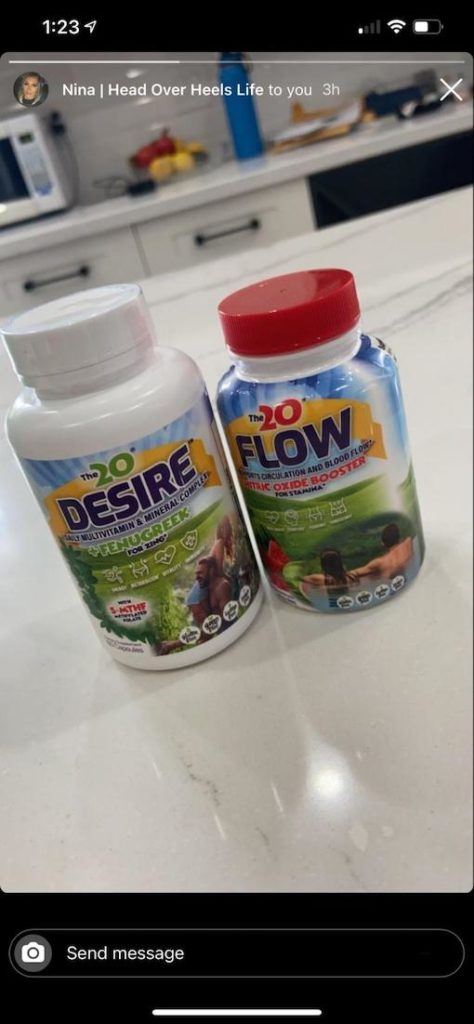 VITAMIN SUPPLEMENTS FOR WOMEN LIBIDO
I sent Nina the DESIRE with Fenugreek, which can make your genital fluids taste sweeter too.
DESIRE is a daily multivitamin, multi-mineral complex with a libido botanic built-in. I chose the three libido botanicals with clinical data and ancestral wisdom showing their efficacy for improved sex drive in both sexes.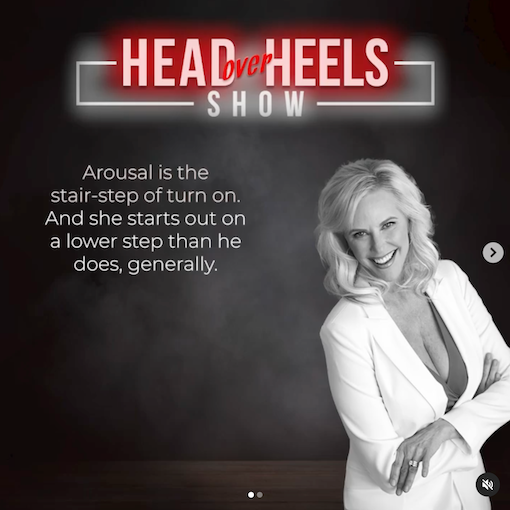 When you use botanicals, you need to cycle them monthly. Take DESIRE with Fenugreek for the first month. Then switch to DESIRE with Tongkat Ali the second month. In the third month, take DESIRE with Tribulus Terrestris. Then begin the cycle again with Fenugreek, etc.
Stacking FLOW and DESIRE improve myriad facets of your sexual health and pleasure.
Here's where you can get them:
Get Up To 33% OFF On FLOW Here ⇐ 3 Bottles Every 3 Months Option (For All Customers Worldwide)
Check Out All Our Supplements Here ⇐ Use Promo Code SUSAN to Save 10%
The20 is our company based on the 20% of ingredients that GET RESULTS.