Dr. Judson Brandeis' SupporT Testosterone Health Supplement is part of my 2022 Holiday Gift Recommendations. Guys, treat yourself right and give the gift of more "T" (One for you, one for a buddy or family member.) 
Why is T so important for men? Read on to learn about signs of low testosterone.
Not having normal testosterone levels may give you a host of unwanted effects.
Low self-confidence
Low libido
Weight gain/man boobs
Loss of muscle
Reduced focus
Memory decline
Sleep issues/fatigue
Lack of drive
Erectile dysfunction
Hair loss
Bone density loss
Grumpiness
Testicular shrinkage
Anemia
Before paying for testosterone replacement therapy, consider taking this new testosterone supplement. Try to stimulate your body to make more of your testosterone yourself.
I finally found THE testosterone supplement I can confidently recommend.
Look at this picture. These are two tablets of SupporT, the new testosterone supplement from Dr. Judson Brandeis. You can see the natural ingredients right in the pills.
SupporT, the new, good testosterone supplement ⇐ Click Here To Order
Inside this tablet are DHEA from wild yams, DIM from cruciferous vegetables, Tongkat Ali and Ashwagandha, and potent libido botanicals. It also has two vital minerals, zinc and magnesium, which support your body's natural testosterone production. This supplement looks like an energy bar! Yum.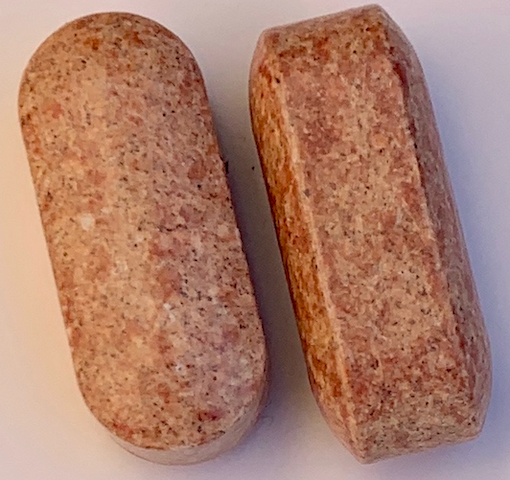 SIGNS OF LOW TESTOSTERONE
SupporT is the ONLY Testosterone supplement I recommend for several reasons:
It's formulated by a board-certified urologist and men's sexual health expert.
It safely helps normalize free testosterone levels.
T is from DHEA, the master hormone. Wild yams are called "natural DHEA."
However, taking DHEA may also support estrogen production, not just your testosterone.
Therefore Dr. Brandeis included DIM, Diindolylmethane, from cruciferous vegetables to block the conversion of DHEA to estrogen.
Zinc and magnesium are two vital minerals required to produce healthy testosterone levels. Most men are low in both.
Your testicles produce the male hormone testosterone.
SUPPORT YOUR TESTICLES
Most of your Testosterone is bound to carrier proteins like sex hormone-binding globulin shbg. This means most of your testosterone is inactive. Only 2-3% are biologically active.
As you age, you make less and less testosterone.
A younger man's normal range can run anywhere from 300-1000 ng/DL (nanograms per deciliter). However, most men feel better with around 700 ng/DL or more testosterone.
If you want to keep having normal and healthy T levels, you'll want to get on a daily habit of taking SupporT together with a healthy diet and some exercise.
Sometimes, getting enough DHEA balanced with DIM will make you feel more potent. The botanicals are an excellent accelerator. And frankly, I haven't met a guy who wasn't deficient in Zinc and Magnesium, so even if you're taking my DESIRE daily vitamin/mineral, SupporT is synergistic and can be born with DESIRE.
Give SupporT a Try ⇐ Click Here To Boost Your Testosterone
I'm so pleased to have a warehouse full of this for you. Until SupporT came along, I didn't have a great solution.
Now I do.
Now you do.
Pump up the T!