As one of my fans, you probably see many different photos I take for you — some sweet, some sexy, some professional, some silly… Who knew that sexy pictures could be some of the best foreplay techniques around?
Over the years, many of you have told me my pics are one of the things you love most about being part of my world.
Getting a flattering photo of yourself or your partner doesn't have to be a once-in-a-blue-moon event. You just need my 5 pic tricks that make everyone look sexier.
I want to encourage you to take more photos of yourself this year. Pictures make your life more meaningful. They create important memories that document a life well-lived. They can capture facets of your personality you don't show to anyone but your lover.
And sexy photo shoots—once you know my 5 pic tricks—can be part of the best foreplay techniques for both partners.
You'll treasure these images. And with time, you appreciate how beautiful you were when you took the snaps. Which makes you realize you are beautiful in every moment of your life.
My girlfriend Christy never liked to have her picture taken. Her husband, Greg, always wished she would do lingerie photoshoots with him. When I created my String Bikini Party free bikini for my fans, Christy helped me show you how to take flattering pictures.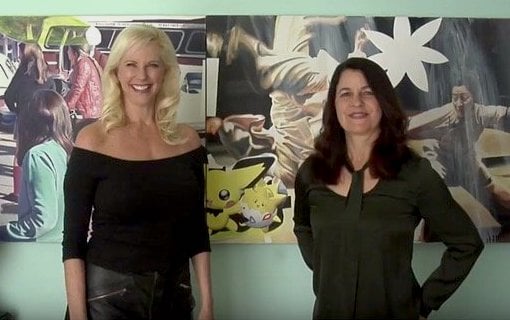 HOW TO TAKE A FLATTERING PICTURE
Watch this video to see me demonstrate – with my girlfriend Christy – how to take a flattering picture of your lady.
You'll learn 5 very easy and super important tricks:
1. The Twist and the Sexy Twist positions
2. Finding the light
3. Shooting down
4. Composition
5. Take 20
When you do these five simple refinements, I promise you'll get at least ONE picture of her she will be happy with. Get out some lingerie or do a series of nude poses. Phone filters like Facetune 2 (highly recommended) make it so easy to smooth skin, brighten the smile and add sparkle.
Then you'll have that picture to remember the sexy, fun times you had.
The new lovemaking position is a great way to start off the new year right!