"Two years ago dirty talk was something we didn't even consider. But your videos made us discover the beauty of this. When you create your own private love language there are so many benefits it brings you. It helps you learn what you are comfortable with, it keeps your partner in an excitement loop, it keeps creative juices and other juices flowing, it leads to better sex and it's awesome foreplay. Dirty talk has been so good for our relationship". –Mary Grace
In today's video, I explain how doing the right kind of sensual conversation builds a deeper bond in your relationship with your partner.
I call this "Elevated Dirty Talk."
At the end of the day, it's all about honoring and worshipping your lover in the moment.
Watch My Video "Elevated Dirty Talk"
HIGH-CLASS DIRTY TALK
I also talk about how you and your partner can use Elevated Dirty Talk to heal each other from any and all kinds of sexual/genital shame.
Most people have one or another form of sexual shame.
Elevated Dirty Talk can make healing much easier, smoother, and faster for both of you.
In the video, I also give you word-for-word, some sweet Elevated Dirty Talk examples you can very easily try out tonight.
"One thing I've noticed is that even though both of us like dirty talk in different ways we both love gratitude. When we share little things we love and appreciate about each other it's a very powerful foreplay tool." –Mary Grace
I also want to give you my Dirty Talk book for FREE.
Inside, you'll discover how to get your partner to want to try talking dirty…
How to recognize your lover's dirty talk style…
How to sound sexy and steamy, and not strange…
Dirty talk fantasies you and your lover will want to try…
And much more.
Download My FREE Dirty Talk Book Here ⇐ Talk Dirty To Me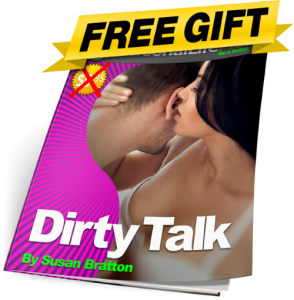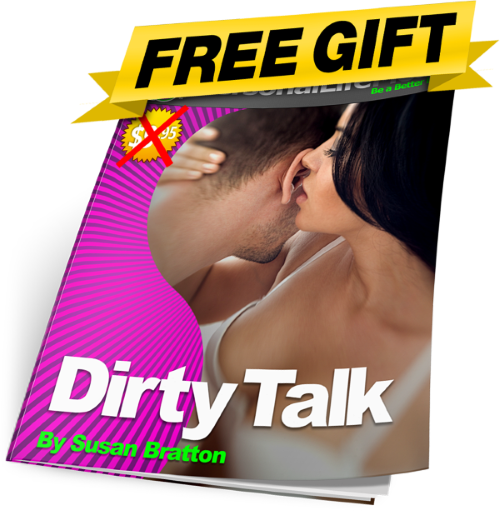 Thank you for helping me hit 100,000 subscribers! If you're not a subscriber yet (it's free) can you please subscribe to my Better Lover YouTube Channel? You just sign up with your email. Subscribing sends the signal to YouTube that my videos are valuable and helps me grow. I really appreciate it.


Here is a sweet comment from one of my followers: