What's Your BIGGEST Penis Problem? (VIDEO)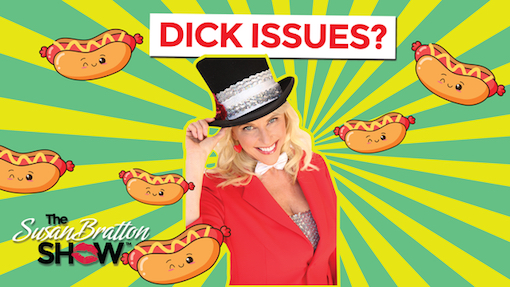 Today I'm going to be your "Manhammer Magician" and answer your BIGGEST penis problems.
Here are some of them:
"I have high lust but can't get it up…"
"What can I do to stay rock hard?"
"How can I increase penile length, girth, and sperm load but on a budget?"
"I'm not sure if this is E.D. or something else…"
"My wood gets stiff, but I can only keep it hard for 5 minutes…"
I answer all these and more with actionable and affordable solutions in today's video.
Click Here To Watch The Video ⇐ Solving Your Penis Issues
PENIS PROBLEMS BEGONE
I'll be giving you a breadth of solutions that range from DIY to affordable to some of the most potent and high-tech options for your mancannon.
I also want to give you one of my FREE books called Get Hard Instantly On Command.
Inside Get Hard Instantly On Command, you get a no-BS guide on E.D., what causes it, and how you can overcome it using natural methods.
You'll also discover a powerful body-based technique that lets you get harder, last longer, and trigger your lover's vaginal orgasms.
You Can Download My Book Here ⇐ Get Hard Instantly On Command
I also want to give you one of my FREE books, the Pump Guide.
In my FREE Penis Pump Guide, you'll discover how to use a penis pump to maximize harder, longer-lasting, lengthier and thicker erections safely, in the least amount of time — with permanent gains.
Anyone of any age can pump. You can pump to reverse softness; you can pump to make your penis bigger, you can pump simply to get a rock-hard erection like a young man.
I also cover the latest new protocols for reversing erectile dysfunction and creating more robust erections by combining three protocols:
Unlock Additional Members Only Content
Please login or register for a Free Membership to view this content.
Click Here For The Download ⇐ Susan Bratton's FREE Pump Guide