I'm writing this to you just after an appearance being interviewed about the benefits of fasting for libido.
It won't surprise you that the autophagy from fasting plays a major role in detoxing the body. When the body isn't trying to juggle toxin sequestering, it can produce the hormones we need for our desire to flourish.
People are still amazed when they ask me how to improve libido and I tell them first get your gut and your poos moving and then start detoxing, detoxing, detoxing.
Hormone management comes after detoxing… but everyone thinks hormones are the "magic pill" to fix their libido. This is why people need you.
But you already know this! So lemme get right to the point.
You marked yourself as a health practitioner when you signed up for my Sexual Vitality Summit.
I know you have your heart set on helping as many people live a full and healthy life as possible… especially one with satisfying intimacy.
You may remember that one of my sponsors was CytoDetox. That's the negatively-charged molecule called a clinoptilolite that attracts heavy metals so you can get them not only out of your body but across the blood-brain barrier. No more metalheads!
REMEMBER CYTODETOX FROM THE SUMMIT?
I love CytoDetox for mold toxins and heavy metal detox. Not sure if you've tried it yet. But I'm actually writing to you about a bigger opportunity than just your personal health.
Are you or have you considered becoming a certified detox coach? The CytoDetox organization has a  working business model + working health system that gets results —ALL IN ONE.
This system is rocking it in clinics around the world.
It will empower you to serve more clients and multiply your income by leveraging a proven detox, weight loss, and virtual coaching system that has, by the way, generated nearly $30 million in sales for them and other health professional partners like you.
Unlock Additional Members Only Content
Please login or register for a Free Membership to view this content.
⇐ For The First 25 Qualified Practice Partners ONLY (30-Day FREE Trial Available) 
THIS IS WARREN, THE BRAINCHILD OF THIS PROGRAM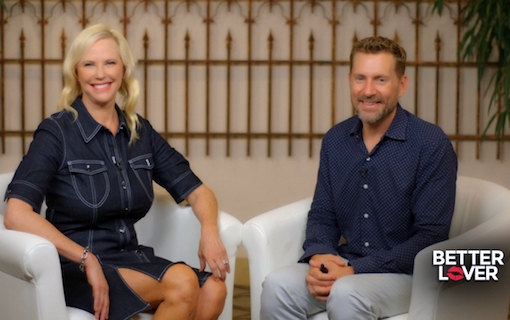 Now they are waving the initial startup cost of this program for 25 new partners to help health practitioners like you to hit the ground running and become more profitable.
Their aim is to help you see an even bigger transformation in your office, in less time, too.
With only 25 spots available, this will go quickly or even sell out with this email. Normally I don't write about business opportunities — I stick with sex. But I realize that there is a HUGE need for more detox coaches in the market. Heck, the 420,000 people who read my newsletter need detoxing. Who doesn't need detoxing?

Detox coaching is a massive opportunity. And I really like the True Cellular Detox team. I like the coaches. I like the products. And when you click this link you'll see my friend Warren Phillips explaining how they have practitioner partners that currently making up to $207,000 in a single year by implementing this program.
And, all it takes is 6-7 referrals per month for you to hit $100K for the year if you can get in front of 6-7 motivated people who either NEED / WANT to detox or really want to lose weight.
And, I mean that's pretty much 1 in every 2 people in the world… People who need you.
But, don't delay if you want to be one of the 25 practitioners to take advantage of this limited-time offer. They can only take in so many new coaches at once.
I hope you were ok with me sending this email. Reply with any questions you have. I'm really just wanting to make sure that the healers who follow me have access to what I think is a timely and intelligent offer from a fantastic organization.