Vibrators That Train Women To Have Better Orgasms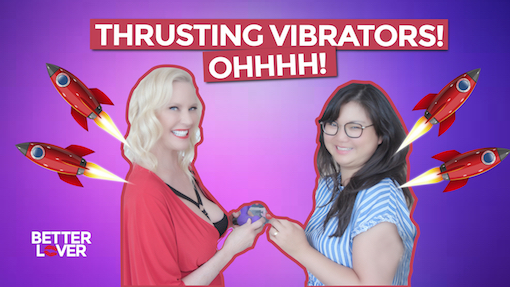 There are two things women struggle with most regarding their sexuality.
The first is having an orgasm. The second is having an orgasm from intercourse.
Today, I'm back with Kristy Stahlberg at the Fun Factory in Germany, and we're once again playing with some funtastic Fun Factory sex toys. (Fun Factory is the Mercedes, BMW, and Porche of sex toys with their amazing motors, inventive technology, and silky silicone.)
The vibrators I want you to focus on today are a special kind that only Fun Factory makes called PULSATORS.
These pulsators are made to train a woman to have orgasms from penetration and intercourse. Two sexologists studied a group of women who used these tools and the women reported increased pleasure, lubrication, and orgasm. Watch the video.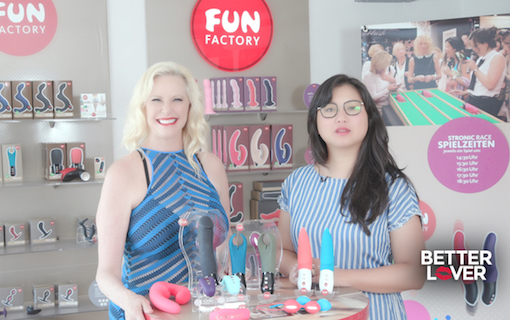 At the beginning of this video, you see a wide range of Fun Factory's vibrators. But at about three and a half minutes in Kristy and I get into the Pulsator Series with the Tiger, the StronicG, the Stronic Drei and the Stronic Bi.
You'll also see my #1 favorite vibrator, the Lady Bi. Not too long, not too big, just right for vaginal and clitoral structural pleasuring. 
Unlock Additional Members Only Content
Please login or register for a Free Membership to view this content.
If you struggle at all to have orgasms from intercourse, try one of the Pulsators, like the Tiger or the Stronics to train your lady parts to orgasm not from external sensation like vibrators, but from internal sensations like a lover's penis or fingers.
I also want to give you one of my FREE books, 7 Stimulating Sex Positions.
In this book, you'll discover how to incorporate sex toys into partner play, as well as pleasure multiple erotic spots at the same time.
You can use some of my favorite
Unlock Additional Members Only Content
Please login or register for a Free Membership to view this content.
toys for sex and solo pleasuring.
Yes, I do use them! 
Download My G-Spot Toys Guide For FREE ⇐ Click here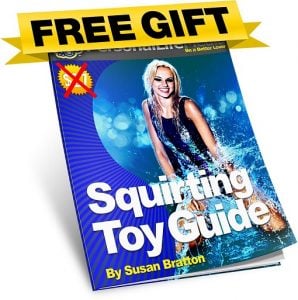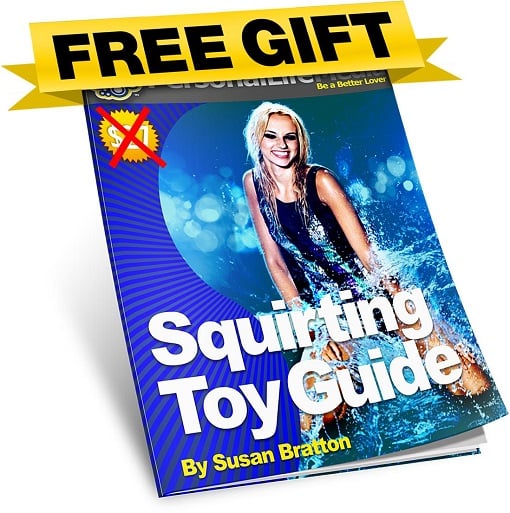 Thank you for helping me hit 50,000 subscribers! If you're not a subscriber yet (it's free)  can you please subscribe to my Better Lover YouTube Channel? You just sign up with your email. Subscribing sends the signal to YouTube that my videos are valuable and helps me grow. I really appreciate it.