Quick question for you today.
HOW exactly do you like your partner to initiate sex with you?
How do you like to be seduced?
What signals do you want to receive?
How do you like to go from your regular day or night time activities to having hot sex? Is there a warm-up?
How do you like to be approached?
Please comment on this article with what you want.
And if you do NOT like how your partner asks for sex or seduces you or does not seduce you, please also tell me about that. What do they do versus what do you wish they would do?
SEDUCE ME
If you wish your partner knew how to get you in the mood better, and he's open to learning new seduction skills, you might want to consider our Seduction Trilogy ebooks.
I asked Dr. Patti to create the Seduction Trilogy series of three ebooks and three audiobooks for me. Because guys WANT to do a good job, but they never got any training on seduction. Especially training on how to seduce their woman in a long-term relationship.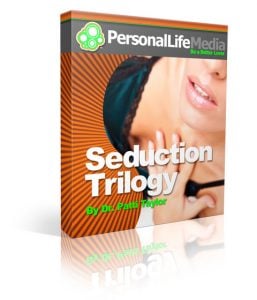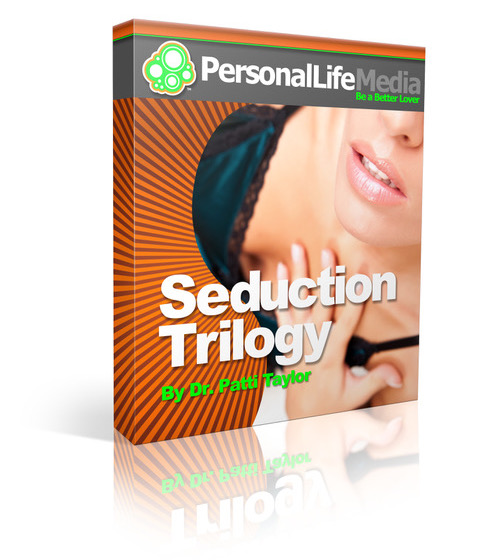 SEDUCTION TRILOGY
And because guys are testosterone-driven, they are always more naturally horny than we women are. So this series teaches them very simply how to get a woman in the mood for intimacy:
Seduce Her Tonight shows him how to slow way down and connect with us emotionally and woo our bodies.
The Seduction Accelerator shows him how to suggest sexy things we'd like to do that move us toward more desire.
And Her Sexual Trainer shows him how to act in a way that opens us to our sexual potential. He becomes our safe yet exciting lover who expands our orgasmic pleasure with confidence.
The Seduction Trilogy ⇐ What Men Need To Do To Get Us In The Mood
You could get a lot of benefit out of this information yourself, especially if you can teach your guy these techniques.
Even my husband Tim who knows ALL these techniques still forgets sometimes because he's just a dude. When I remind him he snaps right back to turning me on the way I need it as a woman.
Seduction is a give and take. You can learn these skills together as a couple's project. That's what we did. It made Tim less needy and we started to have a lot more fun sex together because he finally knew how to seduce me.
I am curious and excited to receive your reply about how you like to be seduced.
Please let me know if you're married, dating, single, etc and your age when you reply.
IMPORTANT: Make sure you are part of my "women's sexual empowerment" email newsletter. If you're not on that sub-list you are not getting my female seduction advice.