3 Sultry Intimacy Techniques That Make You Unforgettable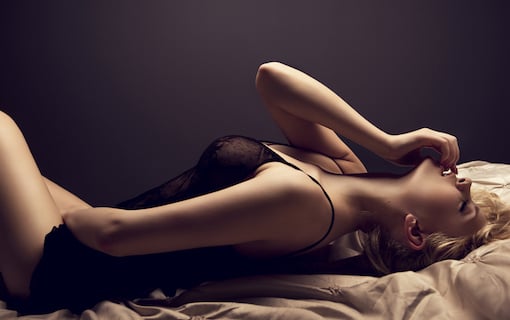 He feels your sultry, warm presence in the air the second you walk past him. He's being blown away by your feminine aura.
Today I'm sharing 3 intimacy techniques that will make a woman incredibly attractive to her partner.
Many of my sexy ladies have been hounding me to give them more seductive pleasuring skills to blow their guy's mind.
These three techniques are the bedrock of hotness! And they are amazing for couples who want to add more electric intimacy to their relationship.
As well as for singles who want to stand out in an overflowing ocean of potential partners.
Doing these 3 intimacy techniques will make you damn near unforgettable.
How To Be Instantly Hotter & Sexier ⇐ Click Here To Download For FREE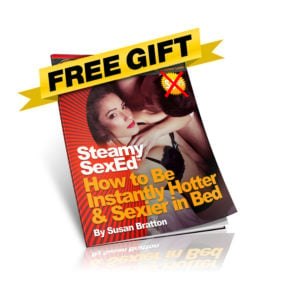 In it, my gorgeous fellow sexpert Susan Bratton, shares 3 easy ways you can be instantly more attractive, more self-confident, and more appealing to your partner when you're being intimate with them.
When you wake up in the morning beside each other. As you're lying in bed after a long, hard day. Even when you're fooling around in the living room.
So you can experience more pleasure in your body…
And create a stronger heart-mind-body-soul connection to your lover.
The 3 techniques are already inside you waiting to be unleashed.
These are just small tweaks you can do to make yourself more undeniably attractive physically, emotionally, and sensually to your long-term partner, or a potential soulmate.
You just need to know how to tap into it.
INSTANT HOT PASSION!
I guarantee you will love the 3 secrets she shares in her FREE downloadable ebook.
Susan is a champion of all the people who want more passionate relationships, and her techniques are the absolute BEST!
When she says INSTANTLY HOTTER and SEXIER, she's serious!
Enjoy the book with my compliments.
How To Be Instantly Hotter & Sexier ⇐ Download It Now For FREE