Did you know there's a G-Shot
and
an O-Shot?
There are always companies touting procedures that they say will solve all our womanly problems… Lasers, RF technologies, cryogenic procedures, injections, resurfacing…
Who can you trust? What will actually HELP you with issues such as loss of pleasure, pain from childbirth or trauma, vaginal laxity issues, stress incontinence…
One procedure has been around for a long time and has been used to amplify a woman's pleasure during sex but creates all kinds of downstream medical issues.
The other treatment is relatively new and works more restoratively in eliminating painful intercourse and improving sex drive, as well as give women better, more pleasurable orgasms.
One is known to have dangerous effects on a woman's health, the other is completely safe and uses only the woman's own body to restore and heal their sexual health.
Which is which?
In our video today, Dr. Charles Runels and I go over the differences between the G-Shot and the O-Shot so you, as a woman, will no longer be confused which one you might want to get.
Click Here To Watch Our YouTube Video ⇐ G-Shot vs O-Shot (What's The Difference?)
G-SHOT AND O-SHOT
We go over the origins of both procedures, how they're actually done, what the benefits are, the possible side-effects, and finally, which one is better than the other, as well as why one of these procedures is no longer recommended.
G-Shot vs O-Shot ⇐ Which Is Better? Which One Should YOU Consider Getting?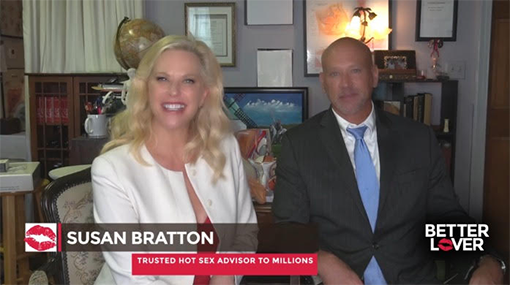 Dr. Runels and I also want to give you the compilation of transcripts for all the Dr. Charles Runels interviews.
That way you can go deep into the details on the O-Shot, P-Shot, and many of his other Vampire procedures.
Click Here To Download The Book ⇐ Link Is In The Video Description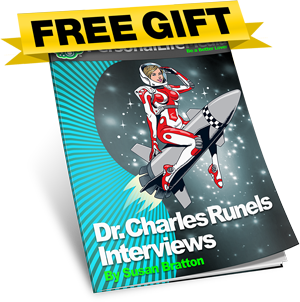 Please, I need you to subscribe to my Better Lover YouTube Channel. It's free. You just sign up with your email. Subscribing sends the signal to YouTube that my videos are valuable and helps me grow. I really appreciate it.


The links I mention in the video can be found under the video. Click "SHOW MORE" on the left on your computer. Or click the little TRIANGLE on the right on your phone and it will expand to show the links and transcript.  
Download The Dr. Runels Interview Series Transcripts Here ⇐ Link is In The Description Below The Video