It could be your hormones…
Do you (or your partner) have niggling symptoms such as cranky feelings, heavy periods, excess clotting, or feeling bloated?
Are you constipated? Having difficulty losing weight?
Are you dragging yourself through life? Have you lost the zip in your step?
Have you been wondering "Could my hormones be part of the problem?"
This video will address your questions.
SYMPTOMS AND SOLUTIONS ← Watch NOW (Expert advice)
Getting and keeping your hormones in balance is critical for your sexual health and overall wellbeing. That's why I went deep with Dr. Jolene Brighten. Her insights and advice are spot-on.
I especially appreciate the way Dr. Jolene talks about your hormones as a symphony. As she points out, a hormone is never imbalanced on its own. Your body is trying to make beautiful music. When your hormones are off, it's as if one of the instruments is out of tune. And that has a BIG impact on how you feel.
So let's get you tuned up and playing sweet, sweet music again!
HORMONE BALANCING PRIMER ← Watch the video (Get insight from Dr. Jolene)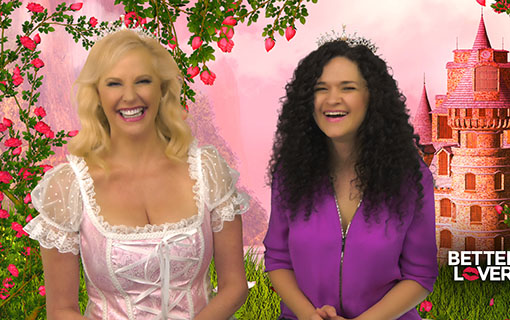 Vaginal atrophy, dryness, infections… you don't have to accept these conditions just because you're in menopause.
You really can have a fulfilling sex life into your 60's, 70's, 80's and beyond.
And if you're ON hormonal contraception, here is how to get off with ease:
Post Birth Control Hormone Reset | Dr. Jolene Brighten ⇐ Click Here
These videos are a ton of work. Please, I need you to subscribe to my Better Lover YouTube Channel. It's free. Subscribing sends the signal to YouTube that my videos are valuable and helps me grow. I really appreciate it. You get a YouTube account for logging into YouTube and watching the age restricted videos. You can use your current email to sign up.