Vaginal dryness is painfully common. In fact, it's the #1 issue women struggle with sexually.
In order to give you the best advice possible, I interviewed not one but two doctors on this important topic as well as on other vaginal health issues such as yeast infections.
Doctor Jessica Drummond, of Women's Integrative Health Center, whose practice focuses on pelvic health and healing, and Doctor Jolene Brighten whose focus is on hormonal balance both did videos with me for you.
DRY VAGINA? PROFESSIONAL ADVICE ← Watch now (Doctors opinion)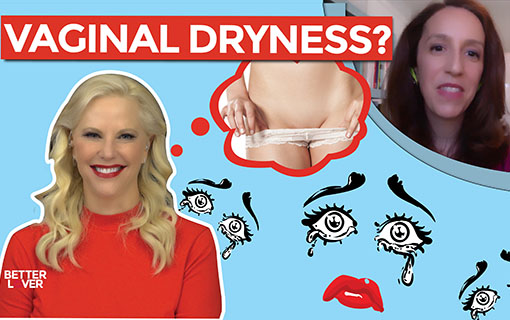 DR. JESSICA DRUMMOND AND SUZ
Have you been thinking "What's wrong with me?"
Then you definitely want to listen to the interview with Dr. Jolene.
There's nothing wrong with you. You're not broken. It's quite likely a pharmaceutical has altered your natural hormonal rhythm. Birth control plays havoc with your vaginal ecology.
CAUSES OF VAGINAL DRYNESS ← Important information (educate yourself)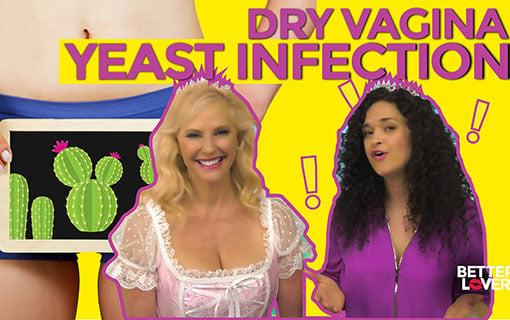 Suz With Dr. Jolene
I turned these interviews into a playlist so you can listen to both of these women and get their opinions. It's always good to get options from different doctors. You'll pick up details from one that you didn't get from the other.
Also, I have a series coming out with each of these professionals on a whole bunch of women's issues.
This is just Part One of many wonderful female sexual health insights that I'm bringing you on my free YouTube channel.
I care about you and I want you to feel really great, really wet, and really happy. You deserve a fulfilling sex life.
We all know the Internet can be misinformation highway so you have to make sure you have a reliable navigator. That's a big part of my mission with my Better Lover Youtube channel. Stay abreast on everything you need to know for your sexual health and erotic fulfillment by subscribing here, It's totally free. Help me spread the love!