Here's another gift for you, and it's a
sassy
one.
Many of my married girlfriends bemoan how BORING their sex lives have gotten.
They WANT to want their husbands…
But they have a hard time getting it up for their man and it creates a lot of guilt.
And then there are the lucky ones…
My sisters who are having HOT sex and just want to take it to Olympic Gold Medal level.
If you want a catalyst to exciting, satisfying sex, try this:
I'm sending you a free mp3 download recorded by my girl and trusted hot sex advisor to millions Susan Bratton.
It's all about how to escalate your arousal levels in the bedroom so lovemaking becomes so much hotter and more orgasmic. Women need this! Men need to know how to do this!!!
The Orgasmic Fantastic Sex Date ⇐ How To Set The Scene For Uninhibited Passion
Get this free mp3 from Susan, and you will…
Learn how to

set the scene for a "sex date"

where you can truly surrender to your pleasure together

Train your partner to

create an environment where you can relax

and get off together

Put your pleasure at the top of his to-do list

so he can deliver EXACTLY what you crave on the day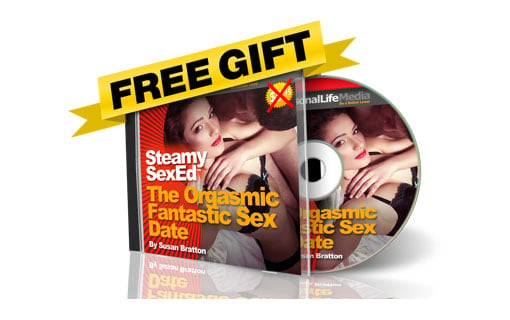 The Orgasmic Fantastic Sex Date ⇐ Uninhibited Passion Tips
Susan's got something BIG and STEAMY heading your way in the next few weeks. You're going to absolutely love it. I can't wait for you to get it. For now, make your sweet and sassy nights in bed orgasmic and fantastic with this…
The Orgasmic Fantastic Sex Date ⇐ How To Set The Scene For Uninhibited Passion