Get a ROCK HARD and maintain your erection for 30 minutes!
I dropped a new video for you on how to use penis pumps and cock rings to trap blood into your penis if you have ED or how to grow your penis using pumps the right way.
First, there's good news and bad news about penis pumps. Let's get the bad news out of the way so I can tell you the good news…
If you're of average size (i.e.: 5 ½ to 6 inches) and you're hoping to pump your way to a porn-sized cock, someone has misled you. HOWEVER, a lot of what you've heard about penis pumps IS TRUE. Most notably, more than half of penis-pump users (some surveys say as high as 80%) are actually happy with the results they get.
HOW TO USE A PENIS PUMP← Watch now (see how it works)
My recent YouTube series on penis-pumps has generated a LOT of questions about the uses (and misuses) of a penis pump. We all know the Internet can be misinformation highwayso you have to make sure you have a reliable navigator. That's a big part of my mission with my Better Lover Youtube channel. (Subscribe for free so you don't miss a video!)

In this video, you'll see exactly how to use a penis pump for a fuller erection and, in some cases, up to an extra inch in girth.
Especially important when using a pump is where to apply the lubeto get a good seal. You need that seal to create a vacuum because that's what increases blood flow into the erectile tissue. You'll also see how to use a constriction band or cock ring to maintain the erection for up to 30 minutes.
The penis pump is especially helpful for men who can't get hard after prostate surgery or who struggle with ED. But lately a lot of guys who don't have these kinds of issues are trending on the penis pump to get a fuller, more impressive erection. In fact, according to one university study, the pump "provides psychological satisfaction for some men." You know what that means, right? More confidence in the bedroom. Boom!
Be sure to grab your copy of GET HARD INSTANTLY ON COMMAND by clicking the link in the notes below the video.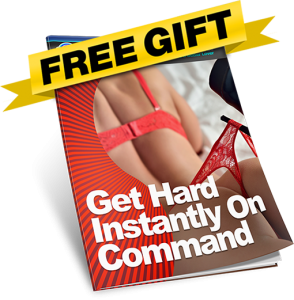 Get A 30-Minute Hard On Using A Penis Pump← Watch NOW! (Video demonstration)
No matter what your reasons for using the pump, it's super important that you DON'T OVER PUMP! Overly enthusiastic use can cause penis bruising and significant loss of sensation.
One guy told me that he ruptured his tunica albuginea from pumping too much pressure —the sheath of smooth muscle tissue surrounding the corpus cavernosa — those are the tubes in your penis that fill with blood during erection. BE CAREFUL!!! Watch the whole Penis Growth series so you know exactly what to do.

Be sure you stay up on all of my advice on sexual health and fulfillment, orgasmic pleasure, relationship communication skills and more by subscribing here,It's totally free of charge. Help me spread the love!
Click here for the vacuum erection devices (aka penis pumps) we demonstrate and recommend.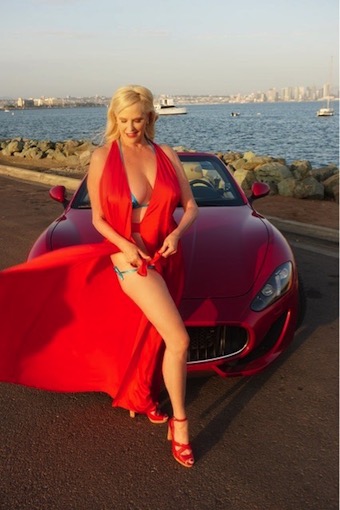 Please see links below for our recommended Penis pump videos and products:
Unlock Additional Members Only Content
Please login or register for a Free Membership to view this content.