"I looked down at my hard-on last night and WHOA! It was noticeably thicker. What a boost to my sexual confidence. And my woman could hardly wait to jump on."
GROW YOUR PENIS FOR REAL ← Watch Now (Susan's Personal Advice)
Wanting a bigger penis is common. Even 50% of above average-sized men want to grow the size of their manhood..
Most guys would gladly add an inch or more — though most women actually prefer more girth.
Well, you've seen "dick pills" hyped. Maybe you tried jelquing. (penis stretching exercises to increase size and hardness)
But does ANYTHING truly work to grow your penis size?
Get truthful answers to your questions about penis enlargement.
HOW TO REALLY GROW YOUR PENIS ← Watch Now
WHAT WORKS
In this first video of a new series on penis growth, I review the 3 most common ways men try to grow their penis. Then I reveal the TWO MOST EFFECTIVE ways I know that have achieved measurable results that I have seen with my own eyes.
In this video, I'll show you the dos and don'ts of:
Jelquing Penis Enlargement Pills

Vacuum Erectile Devices (VED's) commonly called, "Penis Pumps"

An Intercourse Technique that will make you bigger.

And An Oral Sex Technique that will make you bigger.
That's right. Blow jobs can be highly effective for penis growth… if you know what you're doing. You won't find this technique in a Google search. It's a "Susan Bratton original" sex technique that I have used successfully on more than one man's penis over many years of research and application.
I call it, "Blow and Grow," the blowjob technique that will grow any penis!
Guys: I've taught this to any number of ladies and they absolutely love it. Talk about motivation to give head. ?
Women: Are you ready to blow his… mind?
THE TRUE PATH TO BIGGER, HARDER ERECTIONS  ← Watch Now
Don't forget to subscribe to my Better Lover YouTube Channel so you don't miss ANY of this series. Dr. Glenn Wilcox reappears in this series and we show you how to use VED's, cock rings and answer all your questions.
Save yourself the time and hassle of trying things that don't work. With my expert advice, you can get the results you want.
HOW TO REALLY GROW YOUR PENIS ← Watch Now
Please remember to subscribe to my Better Lover channel while you're on YouTube. It's totally free. PLUS, by subscribing you "Pay It Forward" and help me help others have the passionate lovemaking they crave. Once I reach 50,000 subscribers, YouTube realizes "Hey! This is good stuff!" and starts sharing my advice to more and more people. So spread the love and subscribe today.

("But I don't want to get tons of info!" you might say. Not to worry. Subscribing doesn't mean you'll get a bunch of emails, just a notification on your YouTube subscription page when I release a new video. No hassle, just great content. I've got lots of fun, sexy stuff coming up you won't want to miss!)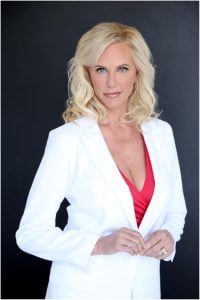 Please see links below for our recommended Penis pump videos and products:
Unlock Additional Members Only Content
Please login or register for a Free Membership to view this content.