Taking Testosterone with Dr. Amy B. Killen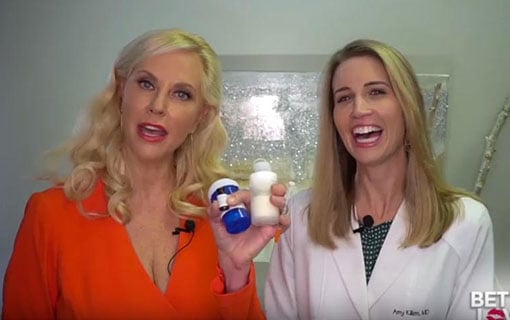 "You could have a naked woman in front of me and I'd just go check my email."
Testosterone plays a huge role in your libido. With low-T you won't want much sex nor do you feel "kick ass."
Low-t also affects penis health.
Men with low-T often have fibrosis in their penis.
Unlock Additional Members Only Content
Please login or register for a Free Membership to view this content.
Low-T increases your risk of diabetes, hardening of the arteries, stroke and heart attack as well as instigating erectile dysfunction.
A lot of doctors are not trained in "endocrinology" thus they do not know how to supplement your Testosterone to optimal levels.
Most guys feel great at serum testosterone levels of 700-1000, not down around 500.
They will do a test and say you are fine… but you must be the judge of this! Their numbers are just guidelines.
Watch this video with Dr. Amy B. Killen and I discussing your bio-identical hormone replacement therapy options.
Amy and I recorded a series of ten videos about penis performance. Here is a link to the whole playlist.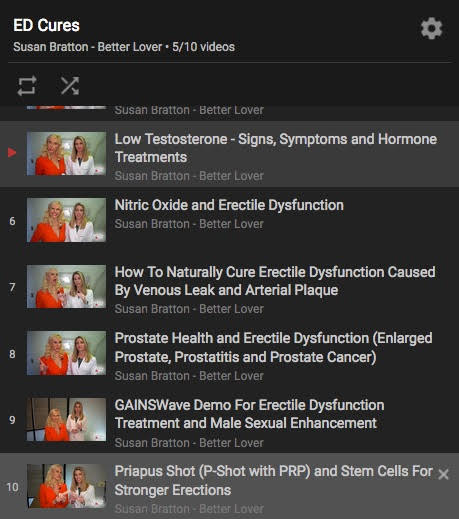 WATCH ALL 10
Feel free to leave any questions in the comments below the video. We will answer them for you.
I've done a ton of videos teaching guys how to test and manage your Testosterone.
We women need T too. I supplement not only my Estrogen, but also my Testosterone, Progesterone, DHEA and Pregnenolone.
And you can too. And it will keep you young, vital, clear-thinking and go-getting!
While you're watching, please subscribe for free to my Better Lover channel. That way YouTube knows my content is valuable enough to show to others.


I'm putting tremendous energy into my videos for you. Thank you for helping me reach 50,000 subscribers this year by clicking here!