Double Simultaneous Squirting Story From A Female Liquid Orgasm Customer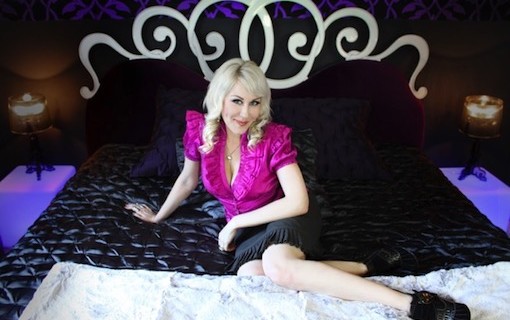 Read this email from a fan who had two women squirting simultaneously during a hot threesome.
Hi Tallulah,

"I made two women squirt at the same time.

I was in this "bucket list" threesome.

The two women were hot for each other and me.

We had been taking turns double-teaming each other.

And at one point both girls were lying side by side using their vibrators while I had two fingers of one hand in one and two fingers of the other hand in the other.

I just did what I learned in FLO. I linked together each different stroke you show, one after the other after the other. I really felt in control. And it was so hot. It was totally OUT of control because of my confidence.

Those girls came and came. One moaning would cause the other to moan. I seriously do not know how many times they both came. And they both squirted.

They were both squirters before this threesome. But still. It was pretty incredible how they could relax because they could feel I knew what I was doing.

We were in this little "secret" room in a full-sized bed. All three of us in all kinds of positions. What a memory!

And Tallulah, I used my "stroke portfolio" and just moved from one stroke to the next. I watched your FLO videos through a few times to really see how all the various strokes were done.

Also, as you explain: If she responded, I just kept doing that one stroke, like you taught me.

This threesome was so epic. I just had to write and thank you."

You ladies at Personal Life are THE BEST."

Love,
Dayvon
We're Celebrating! Let's call it "Dayvon Day."
Download "Female Liquid Orgasm" Here ⇐ Give Your Woman The Most Intense Squirting Orgasm She's Ever Had
Learn the stroke techniques that Dayvon used to make two women ejaculate at the same time.*
*Offer does not include two hot bisexual girls. 😉 Heh. Heh.