Healing Sexual Trauma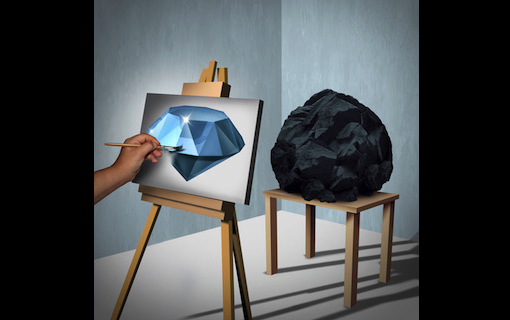 Healing Sexual Trauma, Abuse, Repression, Oppression, Shame, Molestation and worse.
In the month since the New York Times put Harvey Weinstein front and center in the public eye, one thing has become crystal clear: sexual harassment and abuse is endemic in our world. Like so many voices that have now been given an opportunity to speak, I know sexual abuse. I am among the estimated 70-80% of women who was molested before the age of 18. And though women get more voice in the sexual abuse coverage, men do not escape unscathed.
As I read the hundreds of #MeToo posts and articles, what concerns me the most is this: an entire swath of humanity is a walking powder keg of unhealed sexual trauma. Yes, it's time women speak out and express their rage. Yes it's time they claim their power and shed light on what has been ignored or excused for so long. Yes, men are sexually harassed and abused, too. Yes, it's ugly. And yes, some of the discussion gets vitriolic. My question is: now what?
It's only been a couple weeks since #MeToo went viral. Sexually traumatized women need a lot of space to be upset. Let the wounded feel their feelings. Let them use social media as a group space to grieve, rage, and explore the realities of repression, oppression, and shame. And once some of that initial charge has blown off, let's talk about sexual healing.
I am living proof that a person can recover from sexual abuse and go on to have a rich and satisfying sex life. Finding the diamond in the coal is an important part of the process of healing. So I'd like to suggest a #weCAN campaign.
#weCAN heal and move beyond sexual trauma.
#weCAN drop the emotional armor that protected us during the abuse.
#weCAN open up where we have physically shut down.
#weCAN release the bonds of shame.
And when we do…
#weCAN open our hearts and love again, AND
#weCAN open our bodies to feel the full measure of our sexual pleasure.
TRANSFORMING COAL INTO DIAMONDS
According to me, the timing of the #MeToo campaign is perfect . At this point in our collective evolution, professionals and healers have developed all kinds of modalities to heal sexual abuse.
Approaches such as Somatic Experiencing, Buddhist Tonglen, Family Constellation work, Group Circling, and Direct Neuro feedback are highly effective. Hands-on sexual healing work is now legal in many states.Video demonstrations on Goddess and Lingham Healing Massages can be readily accessed online.
I don't know what might work for you or for the one you love, but Google these concepts and see what speaks best to you.
Somatic Experience acknowledges that our body holds past emotion scarring and needs release.
Tonglen puts perspective on our wounding compared to the plight of most humanity and activates forgiveness.
Family Constellation work can exorcise the genetic patterns of abuse.
Group Circling allows many to contribute to your healing.
Direct Neurofeedback (LENS) can calm your traumatized emotions.
Hands on healing like goddess and lingham massage can release emotions and restore genital tissue to it's natural state.
And there are more possibilities beyond psychotherapy, although an ASSECT.org Sexologist will have myriad tools to support you as well.
One of the most vital contributions of the #MeToo campaign is the heightened awareness of the impact sexual abuse has on the individual.
How many men and women don't even realize that their lack of libido tracks back to some unresolved trauma?
How many husbands don't know the real reason their wife isn't interested in sex is because she never told a soul she was raped when she was 22?
How many women think their partner don't find them attractive when it's actually his wounding from sexual abuse or shaming?
It is my personal belief, and my personal experience, that a sensitive, aware partner is a powerful ally when healing sexual trauma. And, in turn, when actualizing your sexual potential.
With or without a partner, sexual wounding can heal over time. Abuse is not a life sentence. It doesn't need to own you. And with #MeToo making it abundantly clear how prevalent sexual trauma is, you know you're not alone.
My hope is that sexually traumatized men and women will make it abundantly clear that it is possible to heal. May we all reclaim our bodies and fully enjoy our sexuality because #weCAN.
Go from #MeToo to #WeCAN