Read on to learn about the best stroking techniques.
"Learn the rules like a pro so that you can break them like an artist." — Pablo Picasso
Good old Pablo. He would have been an excellent giver of Expanded Orgasms.
He knew that an artist first learns the rule of the craft before he breaks them.
The five strokes of the Expanded Orgasm, also called a 30-minute orgasm, are easy to understand.
ONLY FIVE EASY STROKES
It consists of the three opening strokes, the bread-and-butter stroke, and the towel stroke when you're done.
The three opening strokes get her turned on while you're lubing her vulva.
The bread-and-butter stroke on her clit demonstrated by us in Expand Her Orgasm Tonight gets her into that expanded, stretchy, time-stands-still orgasmic pleasure state. Then she can come for as long as she and her partner's energy holds out.
Once you're able to get into this groove together… Once you can "find her spot," and she knows how to latch onto the sensation and ride it into orgasmic ecstasy, then, and only then, should you consider freestyle stroking on her clitoris.
After you've mastered the bread-and-butter stroke and she's coming regularly and easily, you can add the "G-Area." Or the "Anie." Or other kinds of fingering strokes that give her orgasms.
But first, master the five strokes of the Expanded Orgasm because, like any art, whether it's the rules of perspective in drawing or the forms of martial arts or the asanas of yoga, these five strokes are there because they work.
When you follow along on the Expand Her Orgasm Tonight videos, I walk you through each of the five strokes. I string them together in an entire Expanded Orgasm date. You get to watch an exclusive session from beginning to end.
An Expanded Orgasm is also called a DO Date. It means the same thing. The D stands for deliberate. The O for orgasm. They represent the same act of stroker and receiver taking a woman up into an Expanded Orgasm date.
When partners learn this technique with their woman, they love the power of having her coming just from this simple finger stroke.
Less is often more. This bread-and-butter stroke is so soft and gentle that a woman can just come and come under the tip of your finger.
For women who are "one and done," this practice helps them become massively multi-orgasmic.
The Expanded Orgasm stroke will astound you with its simple power. No more thrashing around, sticking your fingers in and out, crushing her clit, hoping to find a way to give her one little sneeze of an orgasm.
The Expanded Orgasm takes her into an orgasmic stair step where each orgasm feels longer, more profound, and more significant. These orgasms stack over each other, with the next feeling better than the last.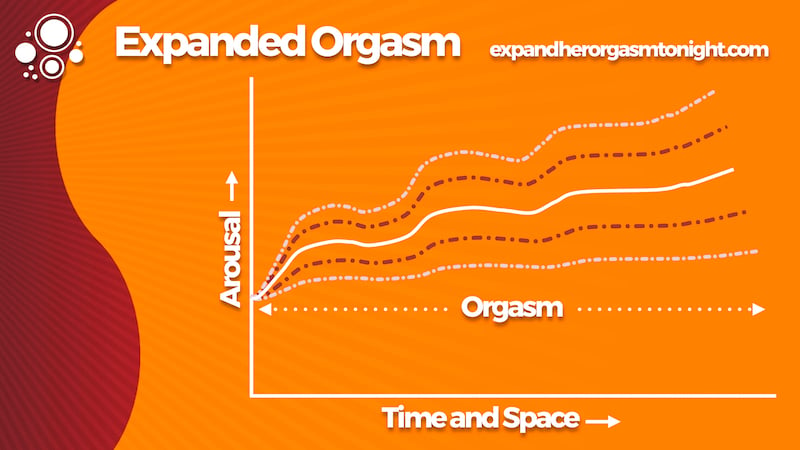 BEST STROKING TECHNIQUES
Any couple can do it. All you need is one clitoris amongst you.
I had a date with my husband yesterday, and he started with the three opening strokes, then moved to the Expanded Orgasm bread-and-butter stroke. Then we got all turned on and made love. But he still finished with the closing towel stroke.
He's an artist, like Picasso. Even after 40 years of doing this practice with me, he still holds the form. That is one of the reasons we can go into outer space together, riding my orgasm. He leads me. I follow, and he always follows the five strokes.
We are now in our 60s. We plan to have this practice together for the rest of our lives.
The Expanded Orgasm practice keeps couples healthy, orgasmic, and intimate.
Please ask if you have any questions about the practice involved, how it works, or what you do.
When we can empower another couple with the practice, it fills our hearts with joy.
This technique has been around since the 70s. It's taught by OneTaste, Welcome Consensus, and many others who came from the source, More University. My version, Expand Her Orgasm Tonight, is an online home study course for couples.
Tim and Susan Bratton asked me to write this course for them. It embodies all the best practices for Expanded Orgasm and includes 21 Sandbox Dates couples can do together to get good at the trial.
They have had an Expanded Orgasm practice for over a dozen years now. Susan attributes her Expanded Orgasms to finally becoming orgasmic from intercourse.
When a woman experiences Expanded Orgasms, all her other orgasms get better. Expanded orgasm doesn't replace any orgasm; it adds to them all.
If you struggle to orgasm, Expanded Orgasm may be the missing link for you to become not just orgasmic but multi-orgasmic.
When a couple puts all their intention into this stroking technique, the woman becomes more orgasmic than she was previously.
Because you are part of my newsletter, this entitles you to a special discounted rate on Expand Her Orgasm Tonight.
Expand Her Orgasm Tonight ⇐ The Best Stroking Techniques
You get all the materials delivered in an online member's area. You can download all the videos, audio, and ebooks to your iPads, smartphones, and computers as much as you want. And we will always keep an updated copy in your member's area.