Stamina Sex Positions 1 of 4: The Clip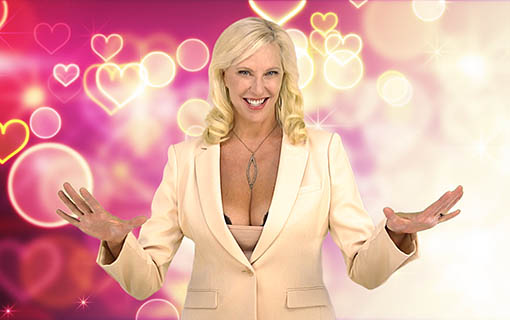 She's riding you with wild abandon. She's sliding up and down on your rock-hard manhood gripping you as orgasmic contractions roll through her body.
As she catches her breath she says, "How are you doing, baby? Oh my god, you feel so good. Can I keep going!?!?"
To which you say, "Ride on, cowgirl!" "You can have as much of me as you can take!" Knowing you can use the ME Breath anytime you need to slow down your arousal, even during the heat of passion.
The "ME Breath" 56% OFF Evolution SALE Ends October 2nd.
Did you know that certain sex positions help you last longer during lovemaking?
You can go back and forth from soft and slow to deep and rhythmic thrusting over and over until you're completely satisfied… without coming too fast.
Many women never get a chance to achieve their orgasmic potential because their guy is unable to keep from coming if she takes the stimulation she needs to orgasm herself.
It happens to almost every guy. And his woman gets short changed, because 85% of men struggle with lasting long enough for her to have multiple orgasms.
If you or someone you know is part of the 85%, I've got something you'll absolutely love.
Certain sex positions can help you last longer. And when you combine them WITH our ME Breath technique, you can keep making love until you have to stop for food, drinks or to get on with life.
One of these stamina sex positions is "The Clip."
Watch How To Do It Here ⇐ Sex Positions That Help You Last Longer
Exciting new positions keep sex interesting.
And these are designed for taking your time to get all warmed up and turned on. Rushing just cheats you both of well-deserved intimate time together.
Every exquisite stroke will have her melting around your manhood.
When you combine these Stamina Sex Positions with Jim Benson's "ME Breath" technique, you'll be giving your woman the lovemaking of a lifetime.
You can go fast. You can go slow.
You can move in sync together. Or you can get a little bit aggressive.
You can even keep going even when she's on the verge of passing out from orgasming so much.  "Come harder for me, baby."
And the ME Breath, being a body-based stamina technique actually turns you into a multi-orgasmic man. Then you both can keep coming, over and over together.
How enticing is that?  Incredibly enticing for her!
Check Out How To Do "The Clip" Here ⇐ Use This With The ME Breath Tonight (56% OFF Evolution SALE Ends October 2nd)
Here's what some men have to say about the ME Breath.
"I was putting a quarter of a viagra under my tongue as insurance I could get and stay hard. Now I'm totally weaned off them and fully confident in my own tool." — Jason

"I thought my divorce killed my libido. With the "ME Breath" I'm supercharged again." — Ryan

"Sex isn't like: I'm going fishing today, I hope I catch a fish. Now it's like: They're jumping in the boat!" — Matt

"We hooked up and it was terrible sex. But once I started diving into the "ME Breath," she had a couple orgasms… I became incredibly confident." — Travis
Check Out How To Do "The Clip" Stamina Sex Position Here ⇐ Combine Them With The ME Breath Tonight (56% OFF Evolution SALE Ends October 2nd)