You're making love… he's deep inside, looking into her eyes and watching while she shudders in orgasmic ecstasy, over and over again…
We know what orgasmic intercourse experiences are like for a woman. (Friggin' AMAZING).
We've seen what regular passionate lovemaking does for a man. (The SMILE on his face says it all.)
And I've seen the impact on couples who can bridge the orgasm gap and have mutual, simultaneous orgasms from penis-in-vagina sex….
(Let's just say, when she discovers she can actually come with her man inside her, she'll want as much sex as he does… and maybe even more!)
Talk about a relationship breakthrough! The two of you will feel more connected and more deeply in love than ever.
So how do you the master female orgasm so that she can have orgasms from intercourse?
It starts with context: setting up the environment so she feels safe enough to fully surrender to her man. And if you didn't see part one of my three part series on penetration orgasms, go back and watch part one.
Part two of the super-sexy solution I share in this video is variety. Women need to be sexually stimulated in a variety of ways.
This video is a game-changer…
Give her the best orgasms of her life ← Watch the video now
SIMULTANEOUS ORGASM
The equation is simple: more variety = more turn on. And the more she gets turned on, the more she can come and come and come… with his penis deep inside her vagina. (It doesn't get better than that!)
When a man gives a woman's body various forms of stimulation…
When he knows how to tune in to her arousal and turn up the heat…
When he understands that the nerve endings around her clit can take just so much stimulation so that he needs to change-it-up and use a variety of techniques…
When he uses his masculine leadership skills to play her body like an instrument and give her orgasms all over her body—from her nipples to her G-spot, to her clit…
She will get so HOT she'll beg him to enter her, and she'll come harder than ever before with the Big Guy inside of her.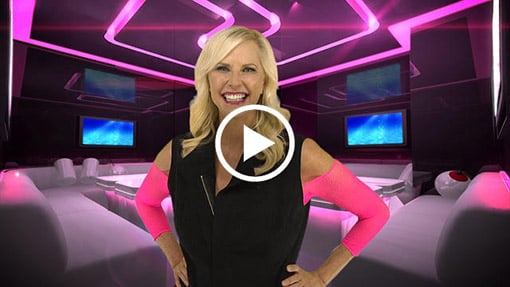 WATCH NOW!
Get Her Begging For More ← Click here and I'll show you how
Generally, men think they have a wide variety of sexual techniques. They think they know plenty of ways to bring her to orgasm…
But a guy can never be totally sure she's not faking it, and most women wouldn't dream of talking to a man about how much they have to struggle to come.
There is a HUGE difference between the frequency with which a man can come when he's inside a woman (95% of the time) and the infrequency with which a woman comes solely from penetration (less than 55%… if she's lucky).
This state of affairs is so disheartening that most people give up and resign themselves to getting her off however they can. Even Sexperts skirt the issue.
And only giving fingers, tongue or vibrator orgasms is a desperate move, a non-solution, that often leads to a loss of interest in sex for her and mounting frustration for him.
This stalemate is called the "Orgasm Gap" and one of my greatest passions is showing you exactly what you need to do to close that gap and give her orgasms like she's never had before.
Get Her Begging For More ← Click here and I'll show you how