Embodied Lovemaking Described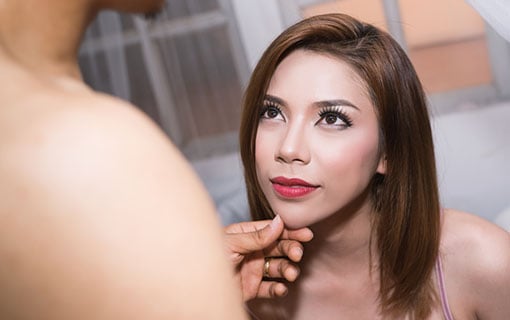 Here are four "embodied sex" sexual intimacy exercises for couples that will turn your mate into your sexual soulmate, even if you've just met. Learn how to create intimacy…
♥♥♥Celebrate The 15th Anniversary of Personal Life Media with us! The Steamy Sex Ed® Video Collection Is Now ON SALE 一 Get Yours At 60% OFF For A Steamy, Sexy Fall Season♥♥♥♥
60% Off SALE IS ON! ⇐ MEN CLICK HERE NOW TO VIEW THE VIDEOS
60% Off SALE IS ON! ⇐ WOMEN CLICK HERE NOW TO VIEW THE VIDEOS (Learn How To Create Intimacy)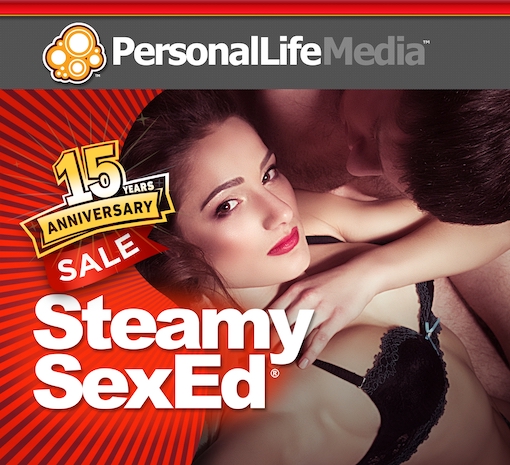 You and your lover are intertwined and interconnected, not just physically but also emotionally and intimately. You're so caught up in each other's dance that you don't know where you end and they begin. Your bodies, breaths, and hearts are one. Your flow is one. You now genuinely are sensual soulmates.
Here are four free "embodied" sensual skills that turn your mate into your sexual soulmate… even if you've just met…
Taken from my Amazon International #1 best-selling book, Sexual Soulmates: The 6 Essentials To Connected Sex.
Embodied means "from your body" and not your mind —this is the root of sensual intimacy.
And, pay attention to this:
Only 299 copies remain when writing this!
60% Off SALE IS ON! ⇐ MEN CLICK HERE NOW TO VIEW THE VIDEOS
60% Off SALE IS ON! ⇐ WOMEN CLICK HERE NOW TO VIEW THE VIDEOS (Learn How To Create Intimacy)
HOW TO CREATE INTIMACY
Embodied sex uses your body in ways that increase intimacy. Before you go right to the four skills, some "ground rules" will ensure your success when using these skills to make for the most passionate pleasure ever…
First, you should understand the concept of "presence." Being present means you have your attention on the sensations and emotions between you. Try and keep bringing yourselves out of performance mode and back to your co-creative pleasure and connection.
Try to be 100% present with your partner during lovemaking instead of "strategizing" when you're together. Presence is a practice.
Secondly, ensure each other's safety and create a comforting yet exciting "lover space." Ensure you both feel safe to be completely uninterrupted, and your location's mood is conducive to making love.
Next, lay the groundwork for surrender by using feedback loops. I call this the Sexual Soulmate Pact. Have an agreement to make it easy to give each other feedback at the moment by acknowledging that you both desire different things each time you make love.
Then start moving each other towards pleasure by running small, seductive menus for each other. Would you like to kiss or have a sensual massage? Would you like me to rub your feet or kiss you?
Keep offering hugs, touch, and sensual pleasures that escalate as your arousal climbs.
Now that you have a solid foundation for bliss:
Presence

Loverspace

Feedback

Sensual Menus
You can integrate the embodied sex techniques below.
First…
LOOK INTO EACH OTHER'S EYES
Your eyes are the windows to your soul.
I'm not suggesting you sit on meditation pillows and practice eye-gazing, although if you do, it's a direct way to jack into each other's limbic brain. That's a bit much for most people, especially if one of you is eye-shy. I suggest you begin by looking at each other across the dinner table. Get present and truly LOOK at your partner. See them. Be seen.
Next, start playing with eye contact during lovemaking. Look into each other's eyes as you're kissing or pleasuring each other. Another perfect time to lock eyes is at the moment of climax. The wondrous, soulful connection that occurs in the shared appreciation of your partner in pleasure is indescribable.
TOUCH FOR PASSION
Stroke your partner's face. Their eyelids. Their lips. The back of their neck.
Trace your fingers down their spine. Tiptoe your hands all over their bodies.
Let the movement between the two of you flow as if you are one being.
Hold each other's hands. Give each other melting hugs. Tickle and tease each other. And give each other sensual god and goddess massages.
SYNCOPATE INTO YOUR HEARTS
Knowing how to slow down and synchronize your heart rates not only expands the limbic bond between you, it also goes a long way toward reducing stress levels on an everyday basis.
In the same way, you can synchronize your heart rates; you can also coordinate your breathing. A tantric practice known as circular breathing is beneficial for strengthening the bond between sexual soulmates. This is what I talked about in my last email to you.
In addition to the stress-reduction effects, breathing together has a powerful effect on your arousal. The more deeply you breathe all the way into your genitals, the more fire you'll feel.
MODULATE YOUR NERVOUS SYSTEM
I've found that being calmed first allows me to tap into the fire of desire. That is true for about half of us. Some people need to be aroused straight away.
Others need to be calmed before we can be aroused. And sometimes we switch… This is why reporting in from your animal and letting your lover know what you need in each moment is key.
WORK ON EACH OTHER
Every time you learn new bedroom skills, your sex life improves. Though you may have only been introduced to me recently, I've been a trusted hot sex advisor to millions of people around the world for over a decade.
I hope you'll consider checking out our Steamy Sex Ed® Video Collection while it's on sale. Only 299 copies are remaining right now. So don't delay.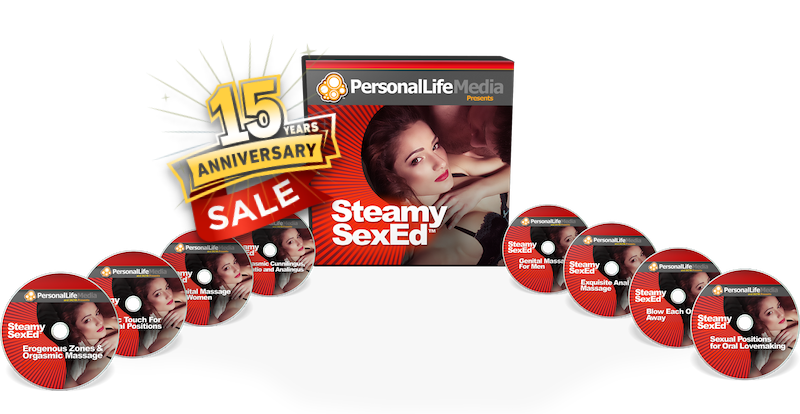 We have a 30-day money-back guarantee, so you have time to watch them and see for yourself how wonderful it is to learn new ways to increase your intimacy and connection.
Best of all, these videos teach guys how to slow the heck down and really become romantic.
After this week, you won't hear about the sale anymore, but I will still send you sweet and romantic relationship techniques.
And I appreciate your trust in me. Email me anytime with questions.
Only 299 copies remaining as of this writing!
60% Off SALE IS ON! ⇐ MEN CLICK HERE NOW TO VIEW THE VIDEOS
60% Off SALE IS ON! ⇐ WOMEN CLICK HERE NOW TO VIEW THE VIDEOS (Learn How To Create Intimacy)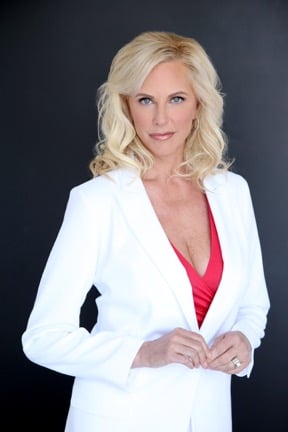 SUSAN BRATTON is a trusted advisor to millions of lovers who want lifelong intimacy and passion. Known for her programs, including her #1 international best-seller, Sexual Soulmates, Relationship Magic, 30 Romance Tricks That Work Like Magic, Revive Her Drive, and the Steamy Sex Ed® Video Collection, Susan is beloved by couples worldwide for helping them keep the flame of passion alive in their relationships.
THE STEAMY SALE IS GOING AWAY
Do you have an unanswered question about our Steamy Sex Ed® Video Collection?
If so, get it answered because only 299 copies are left, and we will sell out.
There are lots of questions coming in about Steamy Sex Ed®. Here are the Big 5:
Can I see an example of the Steamy Sex Ed® video?
Answer: Yes. Scroll down on either of these pages to TWO VIDEOS: See a sample reel of clips from all 8 episodes and a sample taken from the Oral Sex Positions episode so you can hear Jaiya's voice.
Only 299 copies remaining as of this writing!
60% Off SALE IS ON! ⇐ MEN CLICK HERE NOW TO VIEW THE VIDEOS
60% Off SALE IS ON! ⇐ WOMEN CLICK HERE NOW TO VIEW THE VIDEOS (Learn How To Create Intimacy)
WATCH TWO SAMPLE VIDEOS FROM STEAMY
Is Susan Bratton the instructor?
Answer: No. Jaiya is the Somatic Sexologist who narrates the techniques and is also one of the stars.
THE GORGEOUS JAIYA
How does the risk-free 30-day trial work?
Answer: You must purchase the DVDs or digital before we sell out. You'll get immediate access to the digital. If you order DVDs, then we will quickly ship them to you. You have thirty days from the day of purchase to decide if you want to keep your Steamy Sex Ed®.
My boyfriend doesn't satisfy me because after we have sex, he says he can't do anything more to "help me out." Will Steamy Sex Ed® help?
Answer: Steamy Sex Ed® is precisely what your boyfriend needs. He has a limiting belief that the only way he can satisfy you is when he's hard. What he doesn't understand is that he can give you pleasure all night long by merely discovering the techniques demonstrated in the videos. Sit that boyfriend down, watch Steamy with him, and show him the methods you'd like him to try on you first. Then watch again as you gain more and more skills. Teach him how to step up and satisfy you.
Only 299 copies remain when writing this!
60% Off SALE IS ON! ⇐ MEN CLICK HERE NOW TO VIEW THE VIDEOS
60% Off SALE IS ON! ⇐ WOMEN CLICK HERE NOW TO VIEW THE VIDEOS (Learn How To Create Intimacy)