Your bodies are throbbing from the pleasure of each thrust. She's moving her body in sync with yours, and each pulse draws you deeper and deeper into a Flash Of Passion. Your eyes are locked on each other. You can't tell where your body ends and hers begins.
My girlfriend Jane jokingly says she has, "PTSS" – Post Traumatic Sex Syndrome – from all the crappy sex she has with the guys she dates (once).
Want to have a date that ends in really freaking good sex? Even if you're with a guy who's "rusty" or "unsure?"
Good, because you have that opportunity, and right now it's free.
I'm sending you a free mp3 download recorded by my girl Susan Bratton, the sex and relationship expert who's always blowing the lid off the mysteries of love and pleasure.
The Orgasmic Fantastic Sex Date ⇒ Download For FREE Tonight
ORGASMIC FANTASTIC SEX
Access this free mp3 from Susan, and you will…
Learn how to set the scene for a "sex date" where you can truly surrender to your pleasure together
Train him to create an environment where you can relax and get off together
Put your pleasure at the top of his to-do list, so he can deliver EXACTLY what you crave that day
Here you go.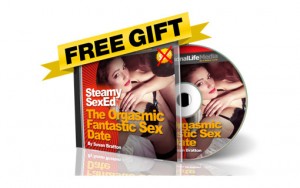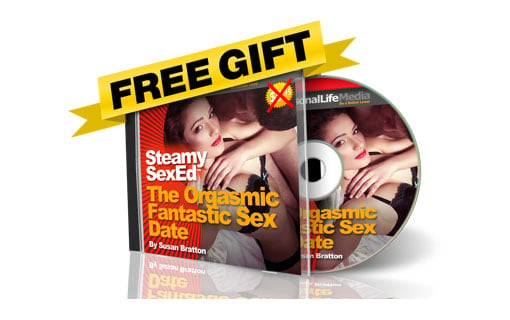 After you listen to this you are going to be able to have more sex, more connection, and more fun in bed… even with a guy you just met!
Tomorrow, you're getting some wonderful fantasy sex techniques you can use to spice up your sex life.
The Orgasmic Fantastic Sex Date <=== Grab It Now Before It's GONE