NEW MonaLisa Touch Procedure: To Restore Vaginal Atrophy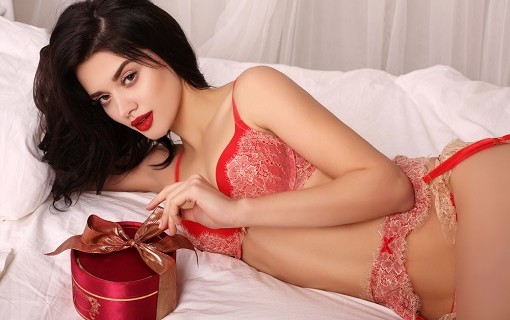 Have you heard of the MonaLisa Touch™ therapy to reverse vaginal atrophy?
I received an email from a reader telling me his wife was considering undergoing the procedure.
He wanted my trusted advice.
It supposedly turns back time for a woman's vagina.
The procedure is done for women who experience Vaginal Atrophy.
Vaginal Atrophy is the dryness and thinning of the vaginal walls brought about by hormonal changes. Researchers said it affects about 40% of women post-menopause.
The MonaLisa Touch™ therapy uses lasers to stimulate collagen and returns vaginal tissue back to a state prior to menopause.
It's great; I support it… especially since it's FDA-approved. Still, I've always been the one to promote natural and inexpensive solutions first.
I'm not saying I'm against the MonaLisa Touch™ therapy.
Laser therapies are often used on the facial tissue of women for encouraging collagen production, so I'm familiar with the concept.
In facial therapies, the laser burns subcutaneously so that the skin repairs itself, thereby triggering collagen production.
However, here's what I suggest you try first.
GET HER ENGORGED AGAIN
The good old fashioned way to reverse atrophy is through manual stimulation.
By using your fingers to massage, knead and stimulate the blood flow to the tissue, you can often revitalize vaginal tissues to a healthy state.
It's the slow, sensual, natural way to restore turgidity and engorged tissue — rub, knead, stroke… How hard is that? And it's fun if you know a LOT of sensual massage techniques.
The second most common way is through estrogen replacement therapy or through creams with DHEA and aloe vera in the case of estrogen issues from breast cancer.
Before spending $1,800, try starting with a daily pussy massage with organic avocado oil.
The woman can lie in bed while her partner gives her a nightly vulva massage. I recommend Hobe Avocado Oil. It's very thick and natural and feels great on the vaginal tissue.
Having gone through perimenopause I can attest to the pain that accompanies estrogen reduction.
Personally, I use an estrogen patch along with a Testosterone/DHEA cream, and I use progesterone at night as well as pregnelenelone and Vitamin D daily.
Women can also go to an endocrinologist/gynecologist or a functional medicine doctor who has experience with bio-identical hormone replacement therapy.
Before you try out expensive procedures, you may want to opt for more natural solutions that don't carry the jaw-dropping price tag laser therapies have.
You can try giving your woman (or yourself, if you're a woman) a sensual massage that promotes blood flow and stimulates tissue repair on the vaginal walls.
My Steamy Sex Ed® Video Collection has over 100 sensual massage techniques and strokes for you to choose from. All of them promote blood flow to your entire body, as well as give you tantalizing pleasure and relaxation.
Follow along with Steamy to do a spectacular job.
Aside from the sensual massages, you also get over 30 tantalizing touch techniques, 20 male genital massages, 20 female genital massages, 10 non-invasive anal massage strokes for him and her, over 30 oral sex techniques for pleasure, over 20 advanced oral sex for climaxing, over 10 analingus techniques and 20 uniquely new oral sex positions.
What a collection!
Made for couples to watch and learn together and singles to be prepared.
Not only will you get genuinely-soothing and pleasurable sensual massages, you'll also introduce some pretty hot, passionate sex back into your relationship.
A perfect gift for both your lover and yourself –the gift of sexual health.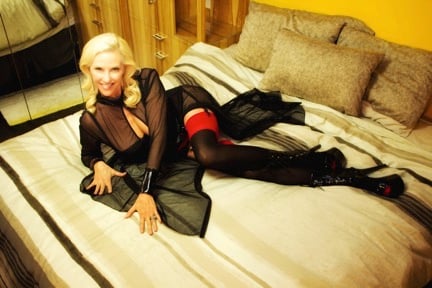 Susan Bratton, CEO Personal Life Media