How To Turn Your Wife On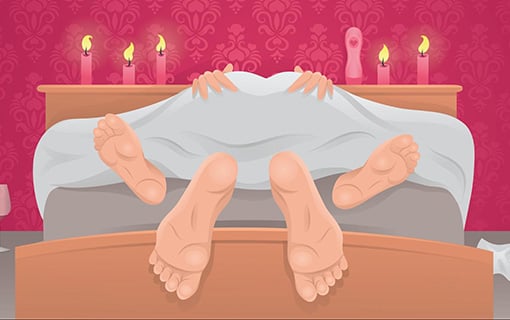 Here's another email from a reader who's sex life and relationship has significantly improved after taking my advice.
Scroll down and read to the end.
Steamy Sex Ed® Video Collection <=== Steamy SALE ENDS Today (14 copies remaining!)
STEAMY SEX ALL DAY, EVERY DAY
=========================
"Susan,

Our youngest child was coming home for a quick visit last night so my wife was staying up late to greet her. As I kissed my wife goodnight, I told her that I adored her (which I truly do and have told her that in the past a number of times) and that I desired her. When she came to bed at about 1am, I was awake. I started holding her breasts, then moved to holding her Yoni. When I started to finger her, she told me that she didn't want that, but she wanted me to come visit if I wanted to! And we had just had sex the night before. So of course…………..
I have often told her both, that I desire her and that I adore her before, but never together at the same time like you recommend. I really appreciate all the helpful advice you ladies give us.
I will be purchasing the steamy sex ed videos when they come out in a few days (I am on the early list.) I figured that if my wife does not like it, I can send it back. I will start with the first one about sensual massage like you suggested to me earlier.
Thanks again for your help." — Ben (not his real name)
==========================
I want to thank you for trusting me and the advice I regularly give out.
It warms my heart and inspires me to give you more and more good stuff.
That's why I created programs like the Steamy Sex Ed® Video Collection. I'm making it my responsibility to ensure that your sex life and relationships are beyond stellar.
If you want YOUR life to change as well, go ahead and grab a copy of Steamy Sex Ed®.
Steamy Sex Ed® Is Running Out <=== HURRY! Steamy Valentine's Day GIFT SALE Ends Today (Only 14 copies left!)
Want more sex positions to add variety in the bedroom? How about some sensual massage strokes? Maybe you'd like to learn more oral lovemaking techniques as well.
I've got you covered.
Here's my Ultimate Gift to you!
The Steamy Sex Ed® Video Collection is On Sale Now for 60% Off While Supplies Last. If you want a copy, don't wait!
Inside, you'll get over 200 sex techniques you can try out with your lover. What a great gift just in time for some hot, passionate, heart-connected sex.
Get One Of The Last Remaining Copies! ⇐ ON SALE Right Now (60% Off)