'Erotic Playdate' NEW technique.
Thank you!  You were one of 29,886 people who downloaded Sexual Soulmates in one week during my Valentine's Day giveaway.
On page 53, I talk about the idea of having Erotic Playdates to keep your intimacy fun and spicy and "begin as beginners" together… To get back that marvelous "teenage romance" feeling…
An Erotic Playdate is for the purpose of developing your sexual skills as a couple.
SEXUAL SOULMATES ARE MADE, NOT BORN
You might have an Erotic Playdate that's all about giving each other a sensual massage, or improving your pleasuring skills.
Many couples have watched our erotic massage video and followed along stroke-by-stroke as their partner laid there and enjoyed the sensational ride.
I designed each of these videos to show heart-connected couples demonstrating over 200 advanced lovemaking techniques.
When Tim and I were repairing our sex lives, we found that the confidence that comes from watching sexual techniques videos ignited our passion. Many couples have turned on the erotic massage video and just followed along stroke-by-stroke as their partner laid there and enjoyed the sensational ride. On an Erotic Playdate, you are encouraged to practice giving each other feedback.
Typically, lovers are either afraid to ask for what they want, or they have no idea what they want. They only know that what they are experiencing isn't it. But they don't have the freedom or permission to give their lover feedback.
An Erotic Playdate is all about the feedback loop because the context is: we're here to learn, to try new things, and to experiment and discover.
You learn to escalate your passion by playing together.
And this week, until February 15th or when all 500 copies of my DVDs sell out, I'm having a Valentine's Day Gift Sale.
You can save 60% off the collection. ==> Watch Steamy Sample Videos Here
WARNING:  When you click this link, there will be samples from these videos that do show nudity. So DON'T CLICK if beautiful couples showcasing sensual techniques don't make you truly happy.
I created the Steamy Sex Ed® Video Collection for couples to watch together and for singles to get prepared for "the one."
Please also scroll down to the bottom of this email and choose to receive information for men or for women, for singles or for marrieds so I can only send you what you'd appreciate receiving from me.
I'll send you tips you can use to have exciting, passionate relationship we all deserve.
OK! Thanks for helping me help you.
And here's that link again to go see sample videos and learn more about this beautiful collection of videos I made for women and men.
The Steamy Sex Ed® Video Collection <== Watch The Trailers Here
On Sale Until February 15th or when we sell out. (Note: Only 163 copies left as I write.)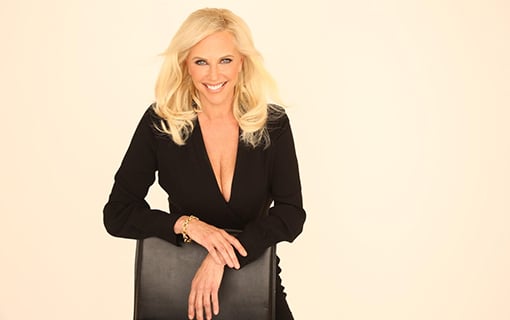 Susan S. Bratton
CEO, Personal Life Media
"Trusted Hot Sex Advisor To Millions"