Have you tried a "Sexual Soulmate One-Night-Stand?"
You might think I'm crazy.
How can the words "Soulmate" and "One-Night Stand" co-exist in the same sentence?
But it IS real. More about it below.
Get My NEW "Sexual Soulmates" Book <=== How To Have The Most Amazing One Night Stand Sex You'll Ever Have
THE BEST ONE-NIGHT-STAND SEX… EVER!
I'm giving away my new book, "Sexual Soulmates" for FREE as one of my gifts for you, to get you ready for Valentine's Day.
The book is all about finding the most amazing sexual partner you'll ever have in your life.
Now, it may sound like the book is all about committing your heart, body and soul to one woman, and that may set off some alarms for you. I mean, why stick to just one when you can screw around with a hot new girl every day?
Well, "Sexual Soulmates" Are Different <=== Download the "Sexual Soulmates" Book for FREE Today And Find Out Why
"Sexual Soulmates" is about finding someone who can give you the most amazing sexual relationship imaginable.
It's like a regular "soulmate," but it involves sex… a LOT of it.
And the cool thing is, commitment is NOT a strict requirement… except for committing to yourself to make sure you don't break her heart. You have to be upfront about the fact that you play the field. Because she is going to get hooked on you with what's inside this book.
CAUTION: A word of warning to any guy reading this right now. The secrets I share in my book are groundbreaking, powerful stuff.
It will get women OBSESSED, maybe even ADDICTED to you.
They will make a woman feel like she's totally in love with you, as if she's found the man of her dreams.
So if you're not ready for that kind of "side-effect" and have her chasing you, begging to be with you, then this may not be for you after all.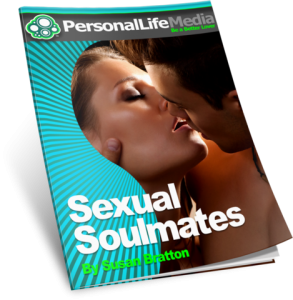 The "Sexual Soulmates" Book <=== Download this new book for FREE today! My Valentine's gift for you.
Download it for some amazing sex this Valentine's.
Tomorrow I'll tell you a story about Jessie, a guy I've worked with on getting his sexual prime back after a failed marriage. After the divorce, he swore off monogamous relationships. But he still wanted to meet women and have sex. So I told him what he needed to do.
He used the techniques that I include in my book, and that got him laid with nine women the first year after his divorce. More details on Jessie's story tomorrow.
If you want to learn about all the techniques to get a Sexual Soulmate relationship with smoking hot women, just click on the link below to download my new book for FREE.
Sexual Soulmates <=== How to get amazing sex (No commitment required)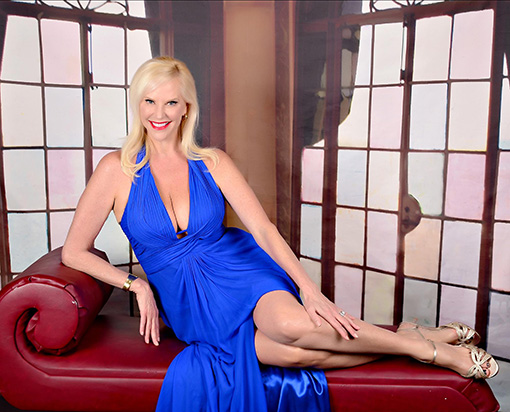 Susan Bratton, CEO Personal Life Media