How Parker Does 25 Women A Year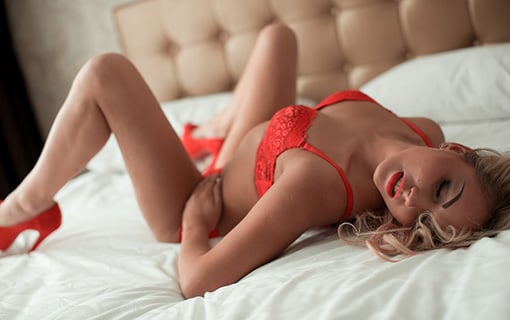 What's in Parker's magic duffle bag that lets him give orgasms to 25 women a year?
Parker considers himself a "poly guy." That means, polyamorous or "loves many."
And by many, I mean 25 women in 2016. And the year before that was just as bountiful.
So what's his shtick?
His trick?
How does he get so many women to open up to him?
No, it's not a beguiling Tinder profile…
And he's fit, but not rich…
It's his magical duffle bag.
LET ME IN
Actually it's what's IN his duffle bag that makes women open up to Parker because:
What's inside makes her feel very well taken care of (women like men who provide safety and security just like the days of cavemen)
Based on what he brings, she can tell he knows what he's doing (so she can just surrender to her pleasure and have a great ride)
9 DUFFLE BAG ITEMS
What Parker has in his duffle bag replicates exactly what he has at home in his bedroom.
Sometimes women just come to him.
And come for him.
Parker gives orgasms.
Everything in his duffle bag is there for one reason… it enhances her orgasmic pleasure:
✔︎ A little boom box for the sexy playlist on his phone (gets her in the mood)
✔︎ Organic coconut oil for a body massage (relaxes her)
✔︎ Organic avocado oil for lube (great for Yoni massages)
✔︎ An orange party bulb (mood lighting that makes her skin look beautiful)
✔︎ A waterproof pad (to protect her sheets when she squirts)
✔︎ A couple of hand towels (keep it clean and you get invited back)
✔︎ His grooming kit: Shaver, nail clipper, nail file, manscaping shaver, toothbrush (clean guys get the dirtiest sex)
✔︎ Yoga pants and an extra tee shirt (no sweat on her while you're massaging)
✔︎ Water bottle (keeps her juices flowing)
LET HER COME TO YOU
Parker is not attached to having intercourse with every single one of these women because he likes sex to occur naturally.
He wants her to ask him to make love to her.
He's found that a woman surrenders more deeply when SHE trusts him.
So he focuses on massage, both full-body and sensual.
As he works his way toward her womanly parts, he tells her how beautiful she is, how good she feels, how much he wants her.
He makes no bones about that.
But he never pushes and always says, "If and when you're ready, it'll be great. But I'm in no hurry. I'm in service to the goddess. It's what I do, it's what I love."
Women appreciate that this guy shows up ready to give her the orgasms of her life with no expectations.
Consequently, Parker gets a lot of dates.
And way more sex than any of his single friends who are in serial dating hell.
Also, safe sex is very high on his priority list.
He gets tested regularly. He carries his paperwork with him on new dates.
Beyond the magic duffle bag and giving to give, not to get, Parker uses all of these Soulmate Strategies that work for you, too:
✔︎ Maintain Presence and respond to her in the moment
✔︎ Set the Loverspace so she can fully relax and surrender
✔︎ Make it an Erotic Playdate and let the fun begin
✔︎ Give without trying to get, so her desire naturally bubbles up
✔︎ Soulmate Pact feedback loops dial-in her pleasure
✔︎ Get out of your heads and into your bodies
Want to be a Sexual Soulmate to many, many women?
Download the Six Essentials To Connected Sex <== Sexual Soulmates (You're probably doing some of these already!)
Do you know how to have great sexual encounters just effortlessly come to you?
There are a lot of women who would love to be Parker's monogamous girlfriend. But they also know that this is just how he rolls and what he does, and the way he lives his life. It works for him.
His women… 25 a year and counting… calling him for sex dates. His biggest issue is scheduling his time.
He doesn't like sports, or going to the movies so much. He likes to be elbows deep in womanly flesh. What makes him happy is feeling a woman writhe with pleasure under his hands makes him happy. There's nothing he'd rather do.
Parker is a finance trader and spends a lot of his time on the keyboard. Sex is how he unplugs and meditates. He gets all the sex he wants without being pushy, by showing up to be in service to women who open up to him because he practices the 6 essentials to connected sex.
And you can too.
Grab your free download of this new book before it's gone:
Sexual Soulmates <== 6 Essentials for Connected Sex (You're probably already doing some of these right now!)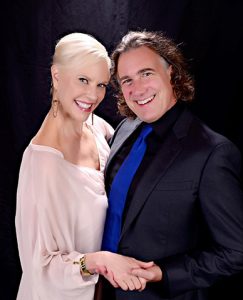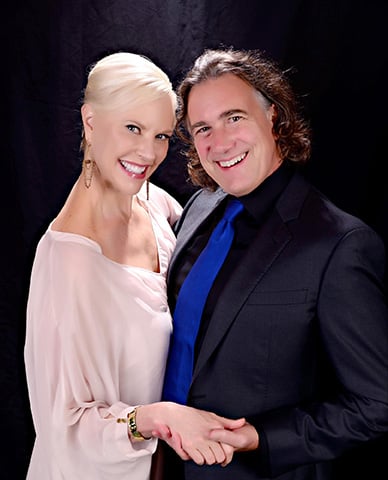 Tim and Susan Bratton