Show him how to pleasure you exactly the way you like it, even if you're not sure what you want right now.
Guys LOVE to be told what to do.
Hah hah!
I wish!
They really want to give us women what we want, but, for the most part, they are scrambling around in the dark.
To men, women are mysterious creatures.
Here's a SUPER SIMPLE approach to training your guy to be a crazy-good lover, without making him feel like he's being told what to do.
Make him think it's HIS idea.
If you want epic love… epic intimacy… and epic orgasms… then you have to check out my new book, "Sexual Soulmates."
I'm GIVING AWAY this itty bitty digital book for a very limited time to friends-of-friends like you: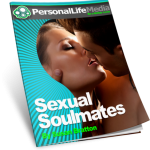 <== Trains Him To Be Your Sexual Soulmate!
"I could see myself doing these things." – Lauren
It takes intentional focus, simple communication, and letting him feel like he is a winner to get your relationship with your guy on an upward pleasure-spiral.
In the book, you'll discover the six simple things that mean the difference between a great relationship and the kind of intimacy and pleasure that makes you feel like your relationship is brand new every day.
That there's an easy joy between you and your lover.
That you've found your sexual soulmate.
So much love in the right time and the right places.
What I share in the book is NOT woo-woo. When you feel like you're with your sexual soulmate, you'll shout, "Woo-hoo!!!!"
Soulmates are co-created.
There's no fairytale magic or "meant-to-be" destiny about it.
So get these six easy steps to having sensual, heart-connected and PASSIONATE lovemaking and put them to work in your relationship.
Download "Sexual Soulmates" for FREE <=== My Valentine's Day preparation gift for you
Contrary to popular belief, you CAN train your man to become your little sex boy toy. You just have to let him think he's in charge, when you're really the one telling him how to make love to you right.
That's just one of the many neat tricks you'll learn in my new book, "Sexual Soulmates."
Tomorrow, I'll give you a quick and easy Litmus Test you can do on any man to know for sure if he's Sexual Soulmate material.
For full details on sexual soulmates, just get my new book. It's all there.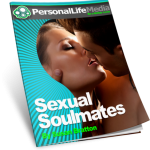 <=== Download my new book for FREE (Make this your most passionate, romantic and sexual Valentine's Day yet!)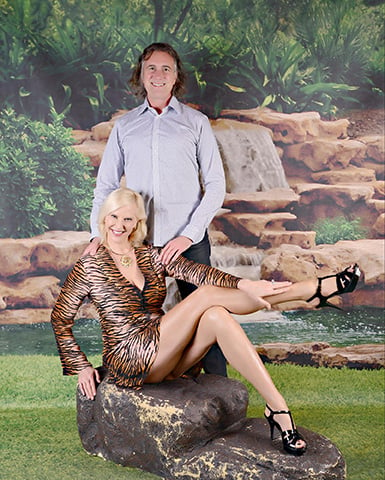 Tim and Susan Bratton