Try this technique from "The Lifestyle."
"The perfect combination of naughty and safe!"
This spicy sex technique has been modified for use by even very reserved or shy lovers and will really turn you both on!
"Parallel Play" is a common practice of making love with your own partner in the same room alongside another couple. But here's a trick for you non-swingers that will add some safe spice to your lovemaking. (scroll down)
PARALLEL PLAY IS SEXY!
DO THIS IN THE PRIVACY OF YOUR BEDROOM
There is no swapping. Parallel Play technically is not a foursome.
You stay with your partner and they stay with theirs. You just make love next to each other.
What makes this technique incredibly erotic is that you get to WATCH the other couple having sex as you're having sex with your partner.
Don't worry, I have a workaround for "regular" couples… keep reading.
When her orgasmic pleasure escapes her lips and you hear the couple moan, it increases your turn on.
You can feel their arousal in your bodies and the lust builds on itself.
Though you may never actually do Parallel Play in real life, you CAN approximate it in the privacy of your home.
How?
By slipping one of my 8 Steamy Sex Ed® Videos into your player and making love to each other next to your TV.
"This series was so much more than I imagined it would be. The level of depth and intimacy my partner and I have has transcended just sex. I was expecting to get extremely excited watching and learning the techniques but the depth of emotion we have both experienced giving and receiving pleasure is magical. Thank you for doing such incredibly important work!"
Steamy Sex Ed® comes with both a voice over track where a beautiful somatic sexologist walks you through what you see on the screen.
AND there's an option to play it with just a music track.
You can also turn on your own favorite sexy playlist – maybe some down tempo dub or old school Barry White – and make love as you watch the other sexy couples moving from technique to technique in rapturous pleasure.
We're having a sale that starts on Thursday, February 2nd. We sell out every sale so I encourage you to add yourself to my "early bird" list for one day advance notice.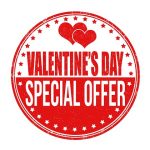 Get On The VIP List <=== Get Steamy Sex Ed® In Time For Valentine's Day (Don't Blow It By Being Giftless On V-Day)
Parallel Playing with Steamy Sex Ed® DVD's is the perfect combination of NAUGHTY and SAFE.
The blend of a little variety and novelty in a safe environment like your bedroom will get your love hormones pumping.
The dopamine you get from the risk is like a gambler's high. The oxytocin you get from the orgasms will calm your nervous system for increased health and loving connection.
Isn't it so great that something as simple as these sweet and sexy downloadable videos and DVD's, suitable to watch with your partner, can be so fun and good for you?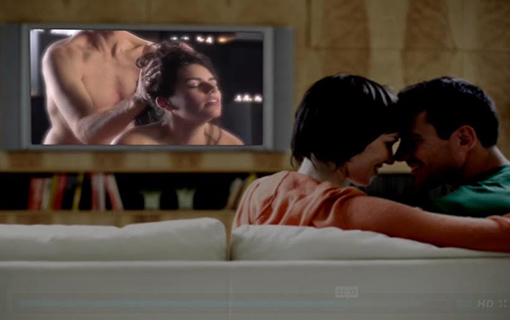 The Collection Includes:
High Touch Sex Positions
Expanding His Pleasure
Orgasmic Massage Strokes
Energetic and Ejaculatory Oral
Optimal Oral Sex Positions
Butt Luv
Optimizing Oral Pleasure
Building Sexual Trust For Orgasmic Ecstasy
The only catch is that we have a limited production run. We will absolutely SELL OUT of all 500 units.
PLUS, Valentine's Day is fast approaching. The clock's literally ticking.
So if you want to ensure that you get your copy, put yourself on our VIP Notification List.
Get On The VIP List <=== Get Steamy Sex Ed® In Time For Valentine's Day (Don't Blow It By Being Giftless On V-Day)
Turn your sexual union into an astonishing adventure, no matter what your age. Better than pain killers, sleeping pills or night time wine… Great sex reduces stress, disease and depression.
These videos are the doorway into new ways for your bodies to come together. Just by watching and following along you and your partner will gain greater confidence and competence as skillful lovers.
Get On The VIP List <=== Get Steamy Sex Ed® In Time For Valentine's Day (Don't Blow It By Being Giftless On V-Day)
"I have found that watching and having a narration has given us the opportunity to try new things and to have a new vocabulary. As a result we can talk easily about what we are doing and what feels good. I find there is no pressure to "get it right" or to achieve a specific outcome, just to keep on experimenting and seeing what works."