Sex toy shop owner shares insider secrets.
"After we do foreplay, have oral sex and make love I still want a few more orgasms. That's when I turn on my vibrator and get myself off while my lover plays with my breasts and kisses me. Being that warmed up and then using the vibrator results in even more body-quaking, deeply gratifying orgasms for me."

"Lesbians are notorious for being excellent at making women come."
I had a great talk today with the lovely Canadian sexy toy shop for women owner Carlyle Jansen.
Her business is recommending the best sex toys to the women of Toronto and I asked her what the top three toys are right now. New technology abounds! One of the vibrators below has an app for your phone so you can remote control your We-Vibe from your phone.  You can be out to dinner while your lover is getting you off from the app on their phone. OMG! What a fun date night that would be, huh?
Here's what she said women like most for vibrators right now. (scroll down)
Top 3 Sex Toys
#1 Vanity Rabbit by Jopen
#2 Hitachi Magic Wand
#3 We-Vibe
Carlisle also said that the Lelo Soraya is a popular high end vibrator.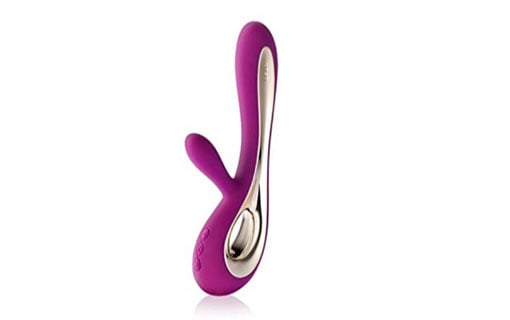 LELO SORAYA
And for couples, the new We-Vibe 4 Plus is the No. 1 couples vibrator massager. Now it comes with an app for worldwide play. If you're doing any kind of long-distance loving, or you just want a fun gadget for a hot date night, the We Vibe could be a great choice for lovemaking and remote control orgasm play.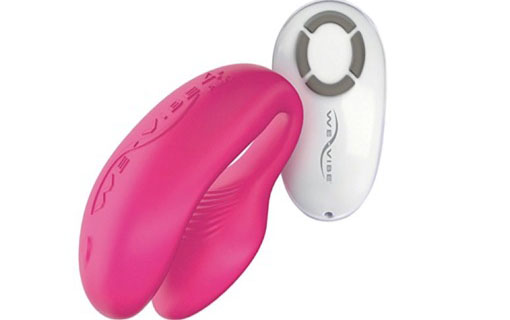 WE VIBE
She sells a lot of Lelo Mia's and Mini-Rabbits like the Ina 2 as well as lower cost units. The lower cost units break faster and you have to buy over and over again. So if you can afford one of these more expensive units above, you save money over the long run. If you like the cheaper options and don't mind replacing them once in a while, try these two:
Cheaper Mini-Rabbit's include the Lelo Ina 2
Smaller "Lipstick" vibrator great for travel is the Lelo Mia
You can check out Carlyle's store "Good For Her" or click on any of the links above to see the product reviews on Amazon.
Sex toys have come a long way. There are amazing technologies available to expand your gratification.
Is it time for you to upgrade your vibrational pleasure?