Fills her better than a guy with a huge tool.
"Causes her natural lust to spill out…"
Have you ever been so turned on by someone that you can feel them across the room?
Have you ever been shaking with desire where you could feel your heart pounding and hear the blood thrumming in your ears?
This is "sexual energy." And men can cultivate and harness this energy and SHOOT it out of their cock and into their woman from across the room and have it be so powerful, she feels it.
He can "energetically fuck her" from across the table at a restaurant and get an incredible response from her.
And when a man uses this technique while he's making love, he can FILL HER UP with his energy cock.
Perhaps our BEST BONUS for placing your order for Multi-Orgasmic Lover before November 2nd when the Workshop Special Offer expires is this Energy Cock instruction video.
THE ENERGY COCK
The ME Breath focuses on … ME. Or, you,  Sweetie.
But what about moving sexual energy to your partner?
Jim and I wanted to give guys a "taste of tantra" with their partners in a way that would light up the ladies and have them asking for more sex more often. And when he discovered the Energy Cock, he knew I had found just the ticket.
The Energy Cock technique is something that will absolutely separate you from other lovers. Instead of focusing on bringing energy UP your body, you move your energy into your partner in a specific way that will have her feel filled up by you in an unbelievably pleasurable way.
This technique is great for guys with all penis sizes, but average or smaller-than-average guys will really notice the difference. And your woman will ABSOLUTELY notice the difference! She will be filled by you in a way that even a guy with a huge cock cannot reach her.
Because of that, Jim's nickname for Energy Cock is "The Equalizer." (said with a deep, masculine voice)
And because it's something a man does while he's penetrating her, it completely trumps all of the clit strokes, G-Spot techniques, A-spot probing, Deep spot touching techniques… (Did I miss a spot there?)
Also, if she's a more conservative, shy or inexperienced lover, he will be filling her energetically with enormous amounts of turn-on. Energy Cock can cause her natural lust to spill out, and perhaps for the first time in her life, she will feel completely pleasured.
Jim demonstrates The Energy Cock technique in this humorous and informative video. This technique, which is a bonus when you purchase Multi-Orgasmic Lover is not available anywhere else and will be unavailable after November 2nd when all the workshop special offer bonuses go away.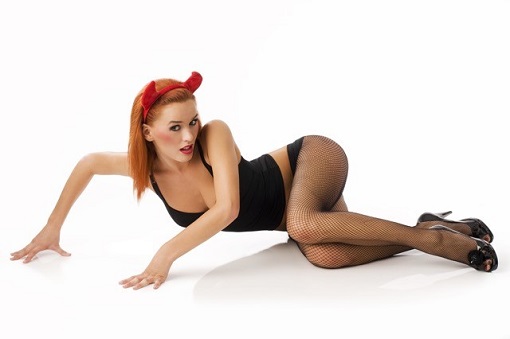 MARSHALING ENERGY DESCRIBED
What does "marshaling your sexual energy" mean?
Well, INTERNALLY, it means the experience of potency. It's the opposite of low libido. Men who can't marshal their sexual energy also often have erectile dysfunction, too.
EXTERNALLY, it means that women want to have sex with you. You don't need to be rich, good looking, or have a porn-star cock. You just need to cultivate your own turn-on. Getting your mojo back!
And the key to fully recovering your mojo is taking FULL responsibility as a sexual being and to commit to live a sexually healthy life.
Let's break that down.
So when I say "take full responsibility as a sexual being," I mean stop blaming others for who you are today. Yes, bad things may have happened to you. But are you going to let those bad experiences run you for the rest of your life?
Taking 100% responsibility is an empowering action. To whatever degree you have the mindset of "I'm a Victim" — to that degree your sex life will be less than it can be. Take your sexual power BACK by taking full responsibility as a sexual being.
COMMIT TO LIVING HEALTHY SEXUALLY
Jim also said, "Commit to living a sexually healthy life." That means stop doing the things that don't serve your sexual well-being and start or continue to do things that support your Best Sexual Self.
I want you to ask yourself: What do I need to give up or let go of in order to have Sexual Integrity in my life? Who or what drains my sexual energy?
Masturbating to porn?
Visiting the massage parlor for a Happy Ending?
Or visiting prostitutes?
Or indulging in a fetish in an obsessive way?
Commit to letting go of one or more of these "energy drainers." Remember that these drainers are the walls between you and intimate connection. Then take action. Do it! Delete those bookmarks, or give yourself an alternative activity – like going to the gym instead of the massage place.
SUPPORT YOUR MOJO
The same principles apply to doing things that support your mojo.
Ask yourself  –Who or What inspires my Best Sexual Self? What sexual education or inspiration do I need now? What foods? What exercise? Can I spend more time around sex positive people?
Then commit to doing those things, and start taking action. It helps if you can be accountable to someone as you're making these changes. Get a coach, or get an accountability partner to help keep you on track. One of the best Workshop Special Offer Bonuses is an invitation into the Sexual Mastery Inner Circle closed Facebook Group. (Offer expires November 2nd, 2015) Inside there you can post your questions and progress and other men on the same path will support you.
Now there are physical practices that will help you marshal your sexual energy, like the Chi Energy Breath in Multi-Orgasmic Lover. Or learning how to give sexual juice to a partner, like Jim will be showing you in the Energy Cock technique inside Multi-Orgasmic Lover.
We just want you to use them within the context of a Greater Plan of saying a big YES to the things that support your turn-on and a big NO to the things that don't.
Marshaling your Sexual Energy is a powerful key to overcoming low libido and ED.
Marshaling your Sexual Energy (Cock Fu) 
*You have a 60-day money back guarantee. So when you place your order before 11/2/15 you will receive ALL the Workshop Attendee Special Bonuses. All we ask is that you try it. If for any reason it's not right for you at this time, we will cheerfully and immediately refund your payment. And since there is no way we can come take it off your computer, you will get to keep it just for trying Multi-Orgasmic Lover.
And all audios, videos and the workbook are being delivered online… it's not like you have to send anything back if you're not happy.
So how about we strike a gentlemen's (and ladies') agreement right now?
You get Multi-Orgasmic Lover and go through the program.
I mean REALLY go through it.
Get as much out of it as you can.
Watch the four videos –Self-Massage, the PC Pump (you can perfect it for maximum stamina), Pelvic Rocking…
Look, listen… Even if you only double or triple your stamina with the ME Breath, the Pelvic Rocking stroke is going to instantly improve the quality of intercourse for your woman… and what's it worth to be the best lover she's ever had plunging perfectly in and out of her velvety softness?
Sexual Breathing –again a lot of you guys have naturally figured out this is a piece of the stamina puzzle, so knowing the sequence and timing is going to rapidly accelerate your ability to last as long as you want.
Then put it all together with the ME Breath video and try it out on your woman or on a date.
Once you and she have experienced it, ask yourself, "Was this worth it?"
If your answer isn't a resounding, HELL YES, then let me know before the two months is up and I'll refund you.
So you literally have nothing to lose.
All of the risk is on me and I feel GOOD about that –because I understand:
How miserable you feel when your own body lets you down, doesn't cooperate and can't be counted on.
How much love and affection you miss giving and getting. And I know you love to hold and feel a beautiful woman in your arms as much as we love being held and made love to by you.
And that you have every right to be completely skeptical because the whole world of charlatans, insane remedies, big pharma corporations that win when you fail… I mean, who can you trust?
We stand by our program. We're showing you our faces. We have a zero-risk agreement with you.
So I guess what I'm saying is I don't expect you to take my word for it that the ME Breath will work for you…
You decide yourself you want this, you're willing to try this…
There's no better option out there as far as I can see…
Which is why I'm 100% behind the ME Breath being not just a solution, but the ONLY solution if you want the stamina to have long, erotic sessions of succulent, sweet intercourse…
You want to pleasure your woman in ways you may never have before…
You want to live up to your full potential as a man…
And especially if you have any kind of erectile performance issues you want to end, once and for all, this gut-wrenching sadness that comes from not having a member that will stand up and salute your goddess every time she's in the mood.
So go ahead and click the button now, place your order and get in there and kick the tires.

You have 8 weeks. And if you want all your money back with a thank you and a smile, you will get one, and Multi-Orgasmic Lover is still yours to keep, because that's how sure I am that this integrated ME Breath technique is what will finally shift most of you guys from misery to pure pleasure.