4 easy steps boost and develop your confidence.
Confidence is the ability to get yourself to decide and do what you really want.
The ultimate recipe to get immediate, lasting confidence.
You're not born with confidence, it's something you develop over time…. IF you are proactively putting attention on gaining more confidence.
PROFOUND SUCCESS
But confidence doesn't happen UNLESS you cultivate it.
If you don't work on your confidence, you miss out on so much life has to offer, always playing it small.
PLAY BIG
That's why I recently had the good fortune to meet an incredible success trainer named Michael Bernoff.
He has created a really simple audio training that will give you 4 steps to feeling amazingly confident overnight.
And he's made a special webpage for me to give you his Core Confidence audio masterclass for 50% off.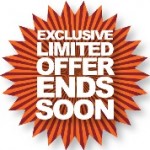 SAVE 50% OFF RIGHT NOW
That's right, for less than twenty bucks you can boost your confidence…
With 4 proven steps to confidence…
Michael has honed these steps over years of teaching people…
How to become that man or woman that others want to be with and do business with.
WHAT YOU GET
♦ The Core Confidence audio masterclass, with Michael's 4 proven steps to feeling amazingly confident, overnight!
♦ The Last Minute Confidence Bonus, so that you can feel more powerful — anytime, anyplace — in minutes!
BE WANTED
Become that man or woman that others want to be with and do business with.
Get more of what you want in every part of your life.
Take this opportunity to create more success for yourself.
Confidence that is CORE to your beliefs about yourself is UNSHAKABLE confidence!
Get core confidence now.
This is *not* mailed to you. It's a download. There's one click and all 12 tracks go right to your computer, smartphone or eReader. Or you can stream the audio right from any web browser. It's very easy content to access, listen to and implement immediately.
Unlock Additional Members Only Content
Please login or register for a Free Membership to view this content.
<=== 50% Off For Friends of Suz (Limited Time Offer)
THIS IS WHAT CORE CONFIDENCE LOOKS LIKE