Keeping Your Marriage Hot And Spicy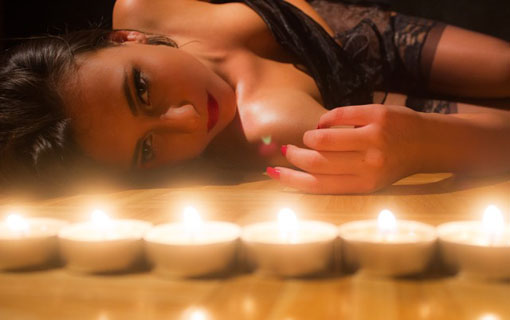 You will be needing a new mattress.
Here's an anniversary weekend testimonial from Jamie in Texas:
"I showed my new husband, Matthew the Steamy Sex Ed headline that says, "May wear out your mattress."

He said, "Baby, our mattress is already worn out!"

Then we watched the first video at the hotel where we were celebrating our first wedding anniversary. I said, "There are 7 more of these!"

He said, "We will definitely be needing a new mattress"

"HEHEHEHE! "

EVERYONE CAN USE STEAMY

"And let me tell you, at 45 years old and only together for 2 years, we know how to have sex… but everyone can get use out of these sexy sex ed videos

I sent the website link for Steamy to a friend and she and two of her friends are going in together to buy it!"

TAKE A SEXY STAYCATION

Scroll down on this page and watch the "Sizzle Reel" — a video sampler of the Steamy Sex Ed Collection for Lovers

This is one of the most important things you can do to keep your marriage hot and spicy.

Keep learning more about your sexuality and sexual techniques and as a couple you will be able to weather all the storms of life together.

Tim and I rekindled our passion 11 years ago after almost getting divorced because I had stopped wanting physical intimacy.

I got bored.

We just didn't know enough about how to have great sex that keeps getting better until we learned the kind of things you'll discover inside Steamy Sex Ed.

-Jamie
I made this for couples to watch together.
Get a copy and watch with your partner.
It will be one of the best things you EVER do for your marriage.

Tim and Susan Bratton
Co-Founders of Personal Life Media in 2006.
Together for 24 years and now having the best sex of their lives at 51 and 53 years old.
Why?
Because they put attention on keeping their marriage relationship PASSIONATE!
Discover Steamy Sex Ed <=== Video Collection of Sweet and Spicy Lovemaking Techniques