Exploring Sexuality Together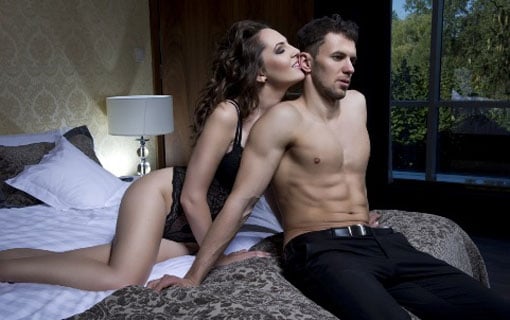 "My new girlfriend hasn't ever really had great sex with any of her past boyfriends. What do you suggest we do to explore our sexuality together?"
"My wife doesn't have much sexual experience and I'd like to find an easy way to offer her different things we can do in the bedroom without making her feel insecure. Ideas?"
I'm letting you in on a very important secret about female desire.
And ladies, you'll probably agree with me on this.
What do women want most in the bedroom?
Variety.
You know, "Variety is the spice of life"… especially between the sheets.
The more ways a man knows how to get her off… the more she wants to jump his bones.
But copying crazy humping sex moves you see from porn will ultimately turn her off and make her warm, juicy center dry up and lock down.
That's where Passion comes in to complement Variety.
The cold, hard truth about female sex drive is that she's far more likely to get bored with sex than you will ever be.
Her body responds instinctively to sexual variety —no matter how reserved and sex-shy she acts.
The way to keep her coming for more is for him to have a treasure chest of passionate, erotic techniques she will want to experience and enjoy…
All 200 of them…
You may never have thought about a sensual video collection as the perfect romantic gift.
But what is more potent than loving touch?
If you want to preview the collection, click this link to get an email the day before the sale begins to see for yourself you want this:
Get On The VIP List For Steamy Sex Ed® ⇐ Steamy, Hot, And Passionate Sex Techniques 
You'll get one-day advanced notice before other people so you can have a chance to consider purchasing my Steamy Sex Ed® Video Collection before all of our 60% off sale copies are snatched up by other lovers who KNOW they want to add more hot sex techniques to their skill set.
WHAT SHE TRULY WANTS IN BED
Men love to completely pleasure and totally satisfy their woman.
Women who are lucky are with the kind of man that settles for no less than multiple sheet-gripping orgasms for his woman.
The tricky part in escalating a woman's arousal is knowing what kind of new sexual techniques she's ready for, each step of the way.
Imagine if you could read a woman's mind… never worrying again about getting rejected for trying something new in the bedroom.
Would YOU like a strategy that is better than being a mind reader?
Letting the woman say exactly what kind of pleasure she's in the mood for that day keeps her sexually satisfied. And here's how to make it easy for her to say whether she wants a sensual massage, a G-Spot orgasm, oral pleasuring or some hot new sex position… even if she's too shy to talk about it.
Our Steamy Sex Ed® Video Collection is a series of 8 DVD's (digital versions will be available too) you can watch together to learn each other's preferences.
Jump To The Head Of The Line ⇐ Click Here To Get On The Early Notification List And Ensure You Get Your Copy Before Everybody Else

That's right. Watching beautiful couples show you new, heart-connected lovemaking techniques together is one rejection-proof way for a man to become the sexual genius who knows what his woman will enjoy at any given moment.
And if you are shy, inexperienced or even just want to add some sizzle to your sex life, stay in and watch together snuggled up in bed.
I think you'd find that MOST people don't feel like they've had all the sexual experience they'd like.
Watching and learning from other couples is a safe way to explore new ideas that turn you on.
Sign Up For The Early Bird List ⇐ Click Here
I made this so that the two of you could discover new sensual options to increase your pleasure.
Want more sex positions to add variety in the bedroom? How about some sensual massage strokes? Maybe you'd like to learn more oral lovemaking techniques as well.
I've got you covered.
The Steamy Sex Ed® Video Collection will be at 60% off on March 12th for 5 days only, or until we sell out. We only have 500 copies available!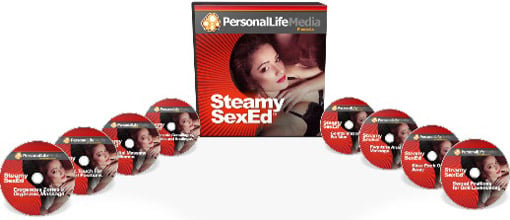 Inside, you'll get over 200 sex techniques you can try out with your lover. What a great gift just in time for some hot, passionate, heart-connected sex.
There will only be a limited number of copies. And we usually sell out days before the sale ends. So I suggest you sign up for the VIP list to get your copy before everybody else gets the chance to order theirs.
Will I see you on the VIP list? Or will you have to wait-in-line?
Get On The VIP List ⇐ Going On Sale Very Soon  (60% Off)