The way we respond to our partners as adults has much to do with how our parents treated us as children.
Here is a checklist of the 7 fundamental ways parents create emotional soundness in children.
If you are a parent, reading this will prevent you from unwittingly screwing up your kid. As an adult, you can read this article to identify where your core wounds come from and how you can become aware of them so they don't ruin your relationship.
REMOVE DEFENSIVE HABITS
In her excellent book, 5-Minute Relationship Repair, my dear friend Dr. Susan Campbell says, "Our personalities are riddled with defensive habits that block our capacity to speak openly about our feelings and needs."
Your personality is constructed to help you feel safe in the world.
If you obsess over things you might have done wrong…
Or act impulsively without considering all the consequences…
Or make sacrifices for others, secretly hoping they'll do the same for you…
Or blaming your mood on your partner…
There are a myriad of automatic responses that stem from your upbringing and strain your relationships.
YOUR CORE FEARS
The way you react comes directly from how you were raised. You have a set of core needs, core fears and core feelings.
Understanding them will help you become a better partner.
Start by identifying your core issues by looking at how well your needs were met in early life:
The 7 Parenting Requirements For Emotional Health <=== See Which 7 You Got Or Did Not
And consider working with one of our Sex, Love and Intimacy coaches to identify and disarm your core fears so you can start relating in a calm, emotionally supported manner.
Stop scaring yourself and your partner by understanding where you fears and reactions come from.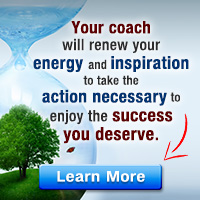 We are here to bring fullness and vitality to every aspect of your life.
You get a 15-minute coaching call with any of our four coaches when you are ready. Why not schedule it for next week?