If you are having sex with any woman here is one thing you must do.
Bring her a present.
GIFTS HONOR HER.
It doesn't need to be expensive.
Just the act of thinking of her and getting her something is very important.
It establishes you as a giver – big daddy has a gift for his baby.
Giving makes you generous and thoughtful.
She knows you went out of your way to get her something.
And if you're having sex with her, it's important to honor her with small gifts.
THE 2 BEST GIFTS
The two best gifts for any woman are:
Sparkly.
Chocolate.
Get her a pair of panties with a crystal bow, some rhinestone barrettes, sparkly earrings…
Look for something shiny.
Or a little box of fancy chocolates.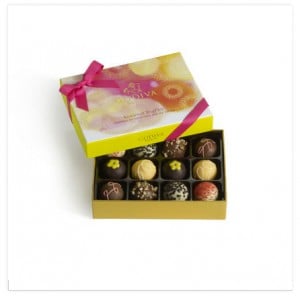 Every time she savors one of those pieces of candy she will think about what a great guy she's having sex with.
Just like your penis, it's not the size of the gift but the intention behind it.
If it's been more than a month since you've actively gone out and gotten her just a little something, do it today.
Your efforts will pay off handsomely.
She Is A Gift To You.