After The Baby, Physical Relations Slowed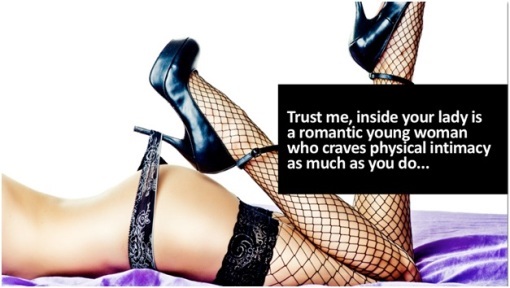 Let me tell you about one of my students – SemperFi (that's the handle he likes to use.)
SemperFi is a 52 year old contractor with 3 teenage children who has been with his wife over 20 years.
And he had decided that once the kids were gone, he was going to file for divorce. It had been pretty rough sexually for much longer than he cared to admit.
Make no mistake, when he first married his wife Natalie she'd had a very healthy libido. In fact, they usually had sex 2-3 times a day. But after she got pregnant with their first child, things rapidly began to change. It was like her libido practically disappeared.
He can't even remember the last time she went down on him. Heck, he can't even remember the last time her lips went below his neck.
He eventually stopped even bringing sex up at all. When he did, Natalie just got absolutely miserable.
Completely dejected, he started trolling online dating sites for no-strings-attached sex. He was afraid he had lost his ability to pleasure a woman deeply. But, when he met a woman who seemed to love having sex with him, a small part of his manhood returned. He was relieved to know that at least he wasn't totally the reason for the problems in the bedroom.
Still, the lying was eating him up. He felt like a shell of a man. What else can you do about "forced celibacy?"
He was convinced his wife was never going to want to have sex again. She had become a glorified roommate and that was NOT what he had agreed to when he got married. His greatest frustration is that she really genuinely didn't seem to care about sex, and it didn't bother her to go without.
"Sadly, I've decided long ago that she's simply asexual, and the rejection I feel from that is the most damning element of my life…"
"Let me start by acknowledging that it always takes two, so I'm responsible for my situation along with my wife. I have spent nearly 20 years wondering what I did or could have done differently that might have changed things."
Fortunately, SemperFi found my program before he got divorced and now considers his wife to be the greatest "happily ever after"
of his life.
If you'd like to know what he exactly did to turn Natalie's libido back on… CLICK THE LINK BELOW.
Unlock Additional Members Only Content
Please login or register for a Free Membership to view this content.
"Don't be the lonely man by the fire who says, First give me some heat and then I'll give you some wood."
Plus, go here to download a free eBook with more stories of men who turned around their sex life:


—— Susan Bratton is a mother of one, an award-winning online marketer, co-founder with her husband, Tim, of Personal Life Media and author of ten books on passionate lovemaking and romance. Revive Her Drive is her online home study course for men in relationship who want more passion with their wives and girlfriends. She is an influential voice to make men better lovers through support, rather than blame, intelligent education, instead of porn; it's her mission to eliminate shame in conversations about the topic that's top of mind for EVERYONE: sex. She's one smart cookie, and she's taking on the issues of male personal growth and sexual maturation in a very interesting way that begs to be heard.
Download our FREE eBook to learn more tricks to turn her on.