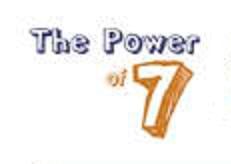 Here's a free infographic from Tony Robbins, the pre-eminent life coach in the world today.

Tony Robbins, the great motivational coach teaches this Mantra:

Now I Am The Voice

I will LEAD, not Follow.

I will CREATE, not Destroy.

I am a FORCE FOR GOOD

I am a LEADER

I will DEFY the ODDS

I will Set a NEW STANDARD

Step Up.

Step Up!

STEP UP!!
Notice that to master success you start with yourself – your physical and emotional health – and then you focus on your relationship to others.
The heart of a successful person is their relationship with themselves and others.
As Tony says, "All personal breakthroughs begin with a change in beliefs." If there are stuck points in your relationship with yourself (confidence?) or others, look at your beliefs first to make the changes needed to move forward.
Unlock Additional Members Only Content
Please login or register for a Free Membership to view this content.
(Click To Download Your Free Copy of the Infographic)
Look to yourself first. Because, "there's always a way to turn things around if you are committed."
With Love
Susan Bratton