'cause women naturally want to be with them.
If you have any issues where you don't feel you deserve to make money…
Or you wonder if you're worthy of success…
I recommend you study the Law of Attraction and I have two options for you.
Attract success and money with confidence.
Because time and again I see women losing respect for their men because they don't provide the financial security she needs to admire and desire him.
It's especially dangerous in today's culture, where women can go out and earn their own money.
What does she need YOU for if she has her vibrator and her paycheck?
This may all sound crass to you, but it's true. For most women, one of their top Relationship Values™ is security. We want to be taken care of by our man.
If you are not able to make her financially secure, she is not going to OPEN TO YOU. She's going to shut down. You're going to check out because she's spurning you sexually. And your relationship will fall apart.
If you lack ambition, if you lack confidence, if you lack a core belief in your ability to make enough money to satisfy your needs AND your woman's needs, you are on a path to frustration and loneliness.
Hey, I'm not making this up and I didn't invent the rules of the masculine/feminine dynamic, I'm just telling you the truth, in case your Dad didn't clue you in or model good behavior for you.
Below are links to TWO "manifesting abundance" online programs. You may prefer one over the other. Either way, there are rules of the universe that you can leverage, that actually put you in the FLOW of success:
Unlock Additional Members Only Content
Please login or register for a Free Membership to view this content.
We believe that what you think creates what you get.
What do you want to get?
Go Get It Now
Note: WEEKLY HOT LINKS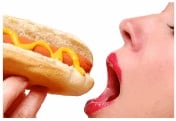 – 'Ear Candy' For Your Commute
With love,
Susan Bratton