If you're listening to the radio on your way to work, it's time to download these audiobooks and put them on a CD for your car or put them on your iPod or Smartphone and jack into those earbuds, sweetie! Much pleasure awaits you.
Check out these new eBook covers!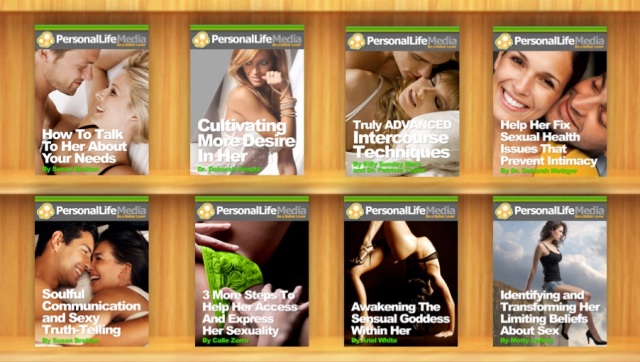 Revive Her Drive isn't just for guys whose wives are starving them sexually…
It's for EVERY MAN in relationship who wants more hot sex.
These are some of the eBooks that you get from the Revive Her Drive Mastery Coaching series.
And each one of them is also an audiobook so you can have some AURAL PLEASURE on your commute. Each month, you get one or more new audiobooks and ebooks that help you solve a sticky issue or some leverage untapped sexual potential to have hotter sex with your wife or girlfriend.
– Cultivating More Desire In Her
– Truly ADVANCED Intercourse Techniques
– Awakening the Sensual Goddess Within
– 3 More Steps to Help Her Access and Express Her Sexuality
Make your relationship ever more passionate with these ideas and techniques no one ever tells you.
Become A Better Lover.
With love,
Susan Bratton